Peanut Butter Oat Bites
Yummy peanut butter oat bites made from simple energy packed ingredients! Easily customisable, these make the perfect on-the-go snack!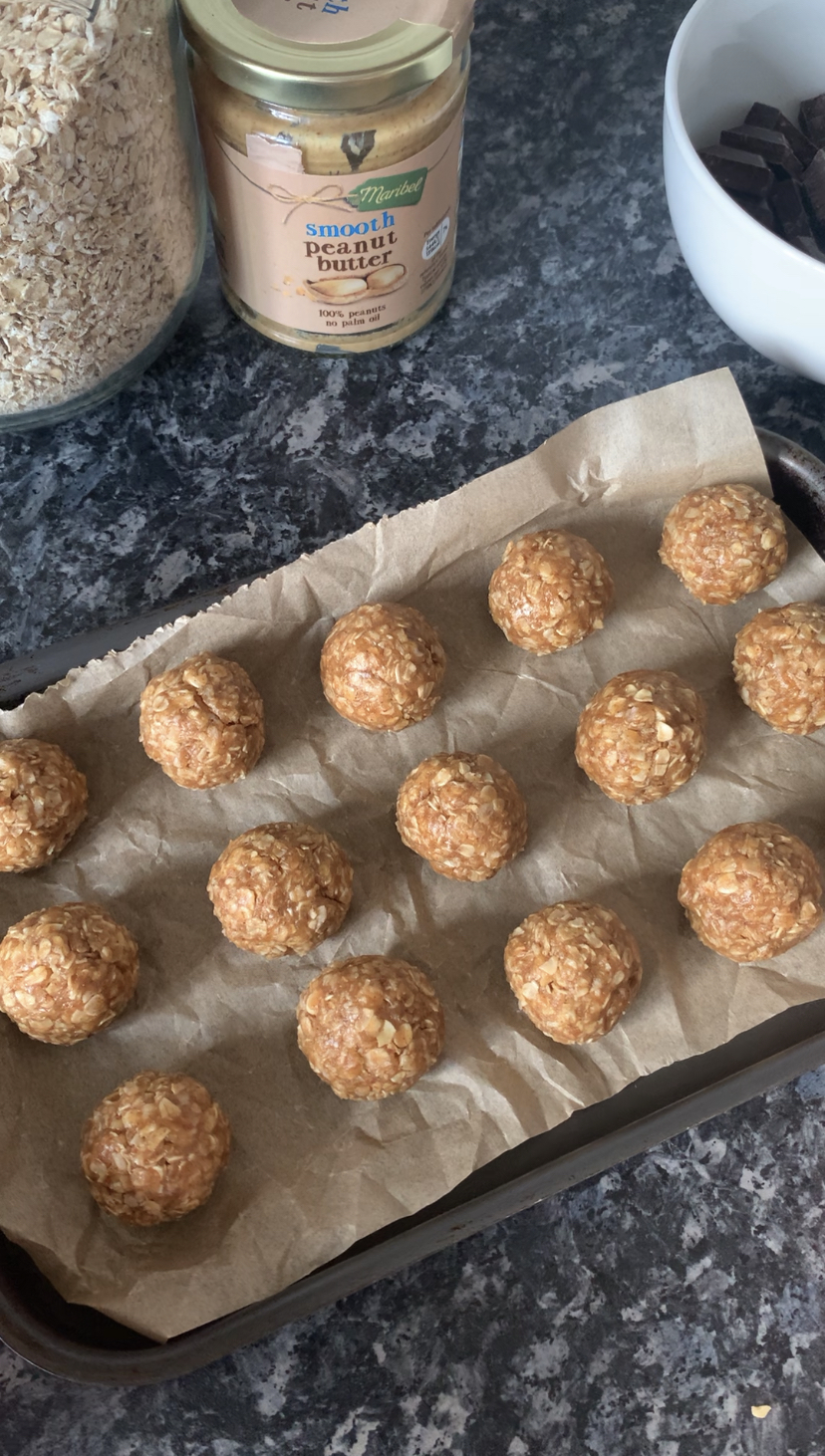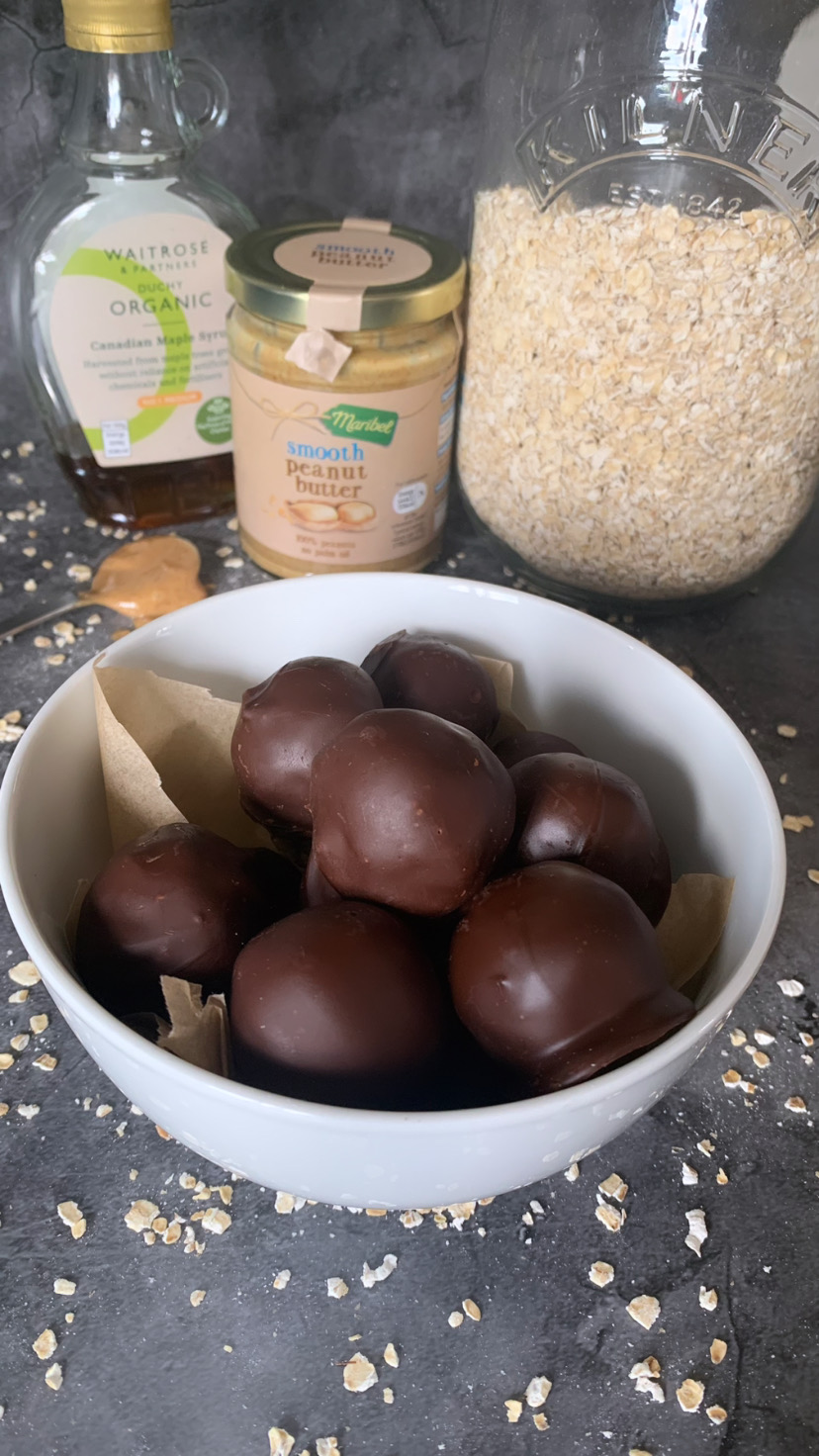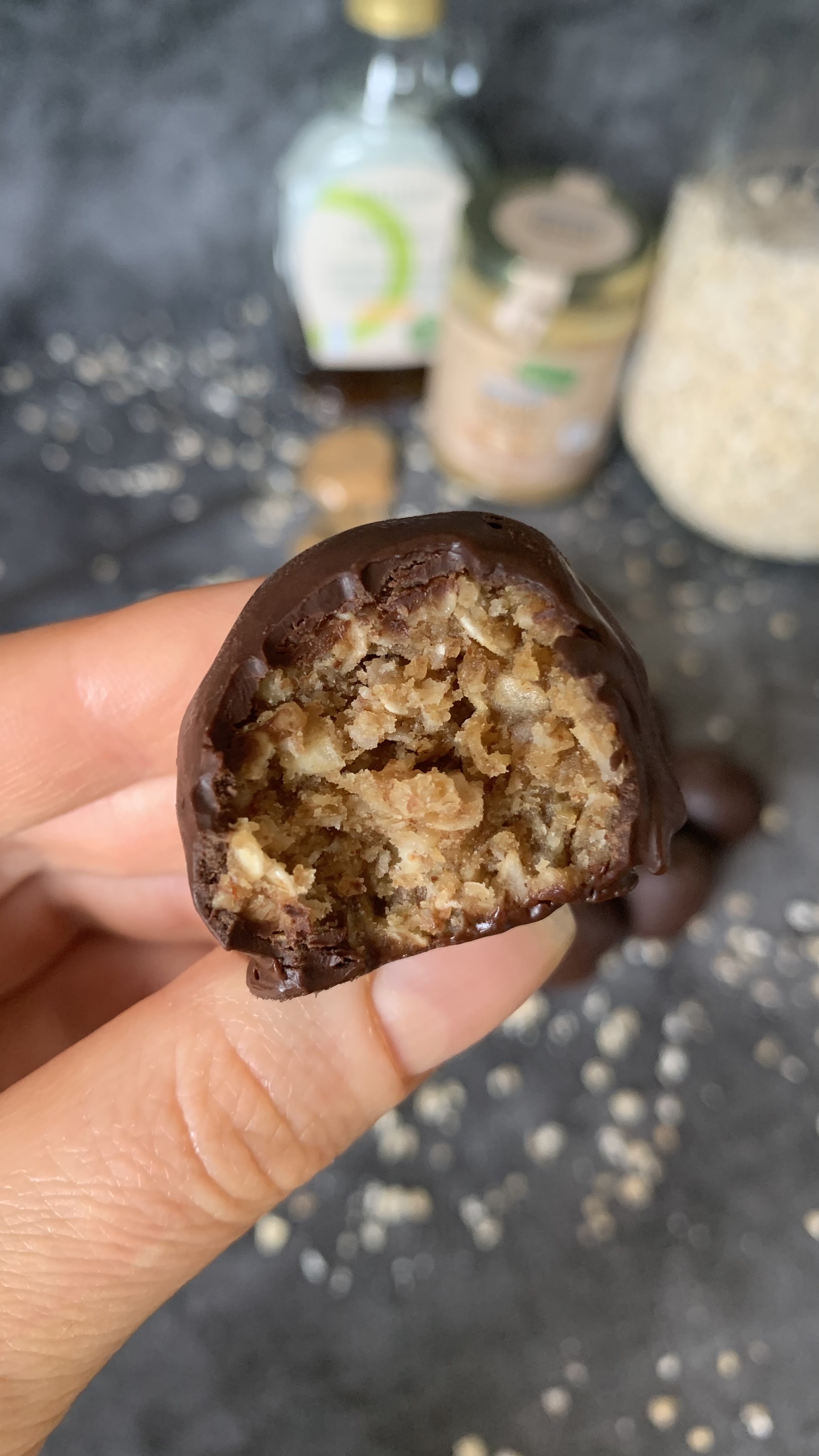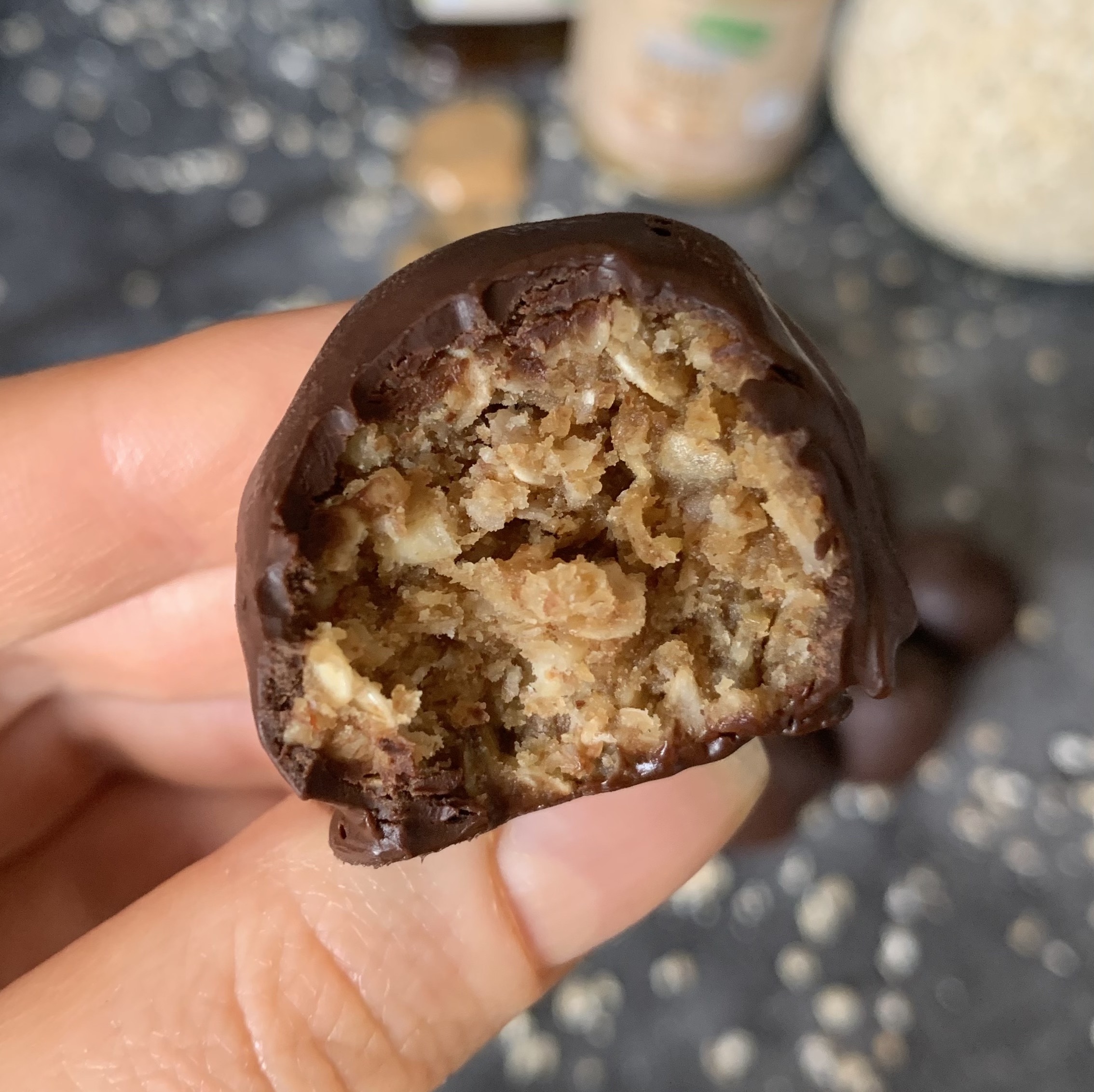 Peanut Butter Oat Bites
Difficulty
Time 1 hour
Servings 16-20 bites, depending on size. I made 18!
Ingredients

150g Rolled Oats
125g Peanut Butter - I used one that's smooth, natural, 100% peanuts. With no added salt or oil (or any nut or seed butter)
100ml Maple Syrup (or honey)
1 teaspoon Vanilla Extract
200g Dark Chocolate (optional)

Method

Add the oats to a large bowl and set aside. Line a baking tray with parchment paper.
Gently heat the peanut butter and maple syrup together in a saucepan on a medium heat, allow to bubble for approx 30 seconds, then take off the heat - Stir the mixture while heating to avoid it burning!
Immediately add the sweetened peanut butter mixture to the oats along with the vanilla extract and mix until fully combined.
Use your hands to roll the mixture in to balls approx golf ball in size, place on the prepared baking tray.
Chill in the fridge for 15 minutes to allow to firm up a little. (At this point you can serve them, but I added an optional dark choc shell!)
Melt dark chocolate in 10 second bursts in the microwave or using a bain-marie (a heat resistant bowl over a saucepan of boiling water) until smooth. Take the peanut butter oat bites out of the fridge, and one by one dunk them in the melted dark chocolate, roll them around using two forks to ensure the bites are fully coated, and then gently lift to allow any excess chocolate to drop off. Place back on to the lined baking tray. Once all bites have been coated, chill for 15 minutes or until the chocolate has set, then serve and enjoy!

Notes

- These Peanut Butter Oat Bite keep for up to 1 week stored in a refrigerated airtight container.
- This recipe works well with crushed nuts, seeds, or desiccated coconut mixed in. You may want to reduce the oats to compensate and avoid the mixture from being too dry - I'd swap approx 25g!

Recommended Equipment and Ingredients*

*I earn a small amount of money if you buy the products after clicking the links. You will not be charged extra for this. Thank you for your support!