Cinnamon Roll for One (No Yeast!)
Yummy single serving cinnamon roll - perfect for cost autumn/winter days, and for when you need to fulfil that cinnamon roll craving ASAP!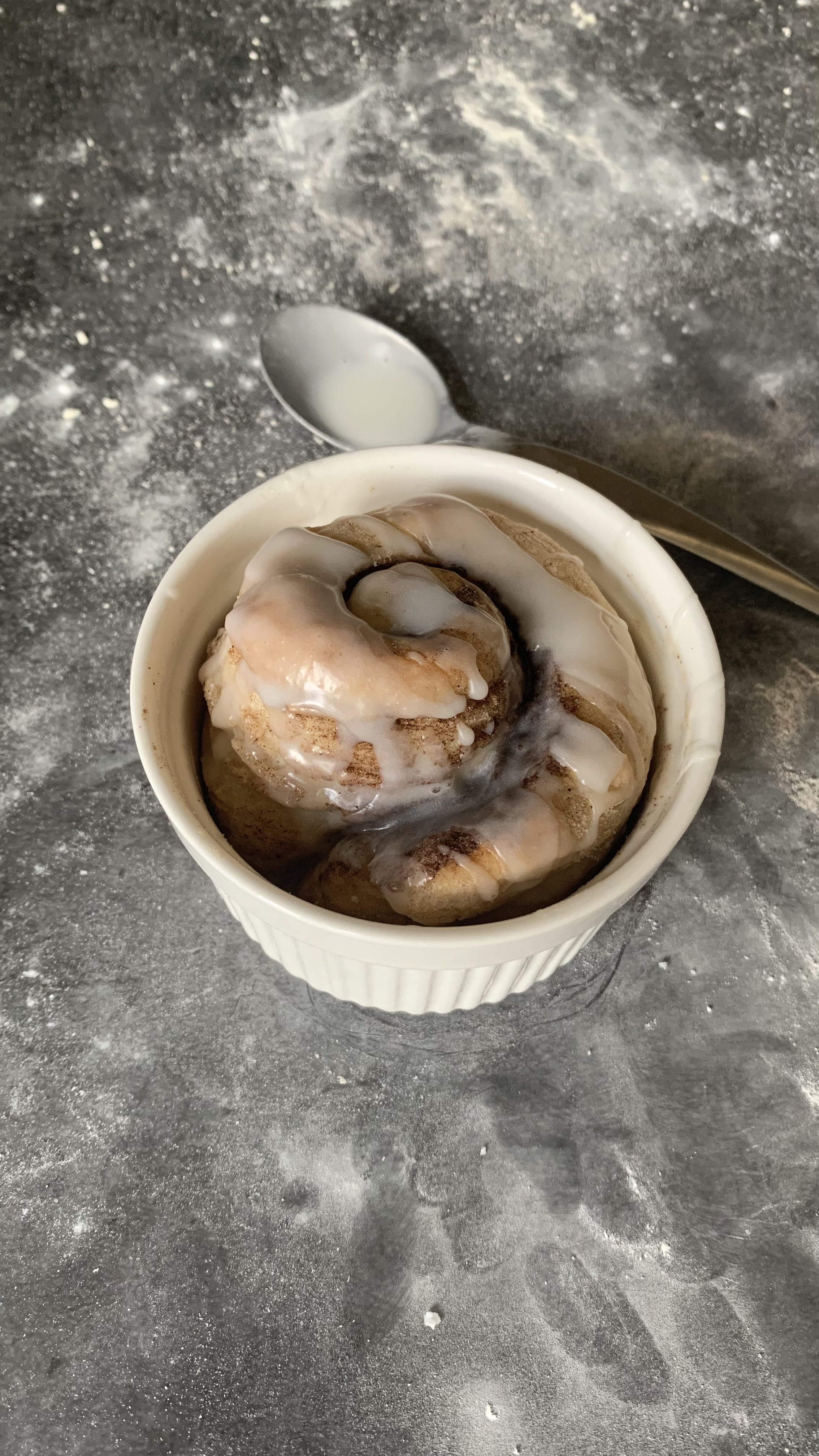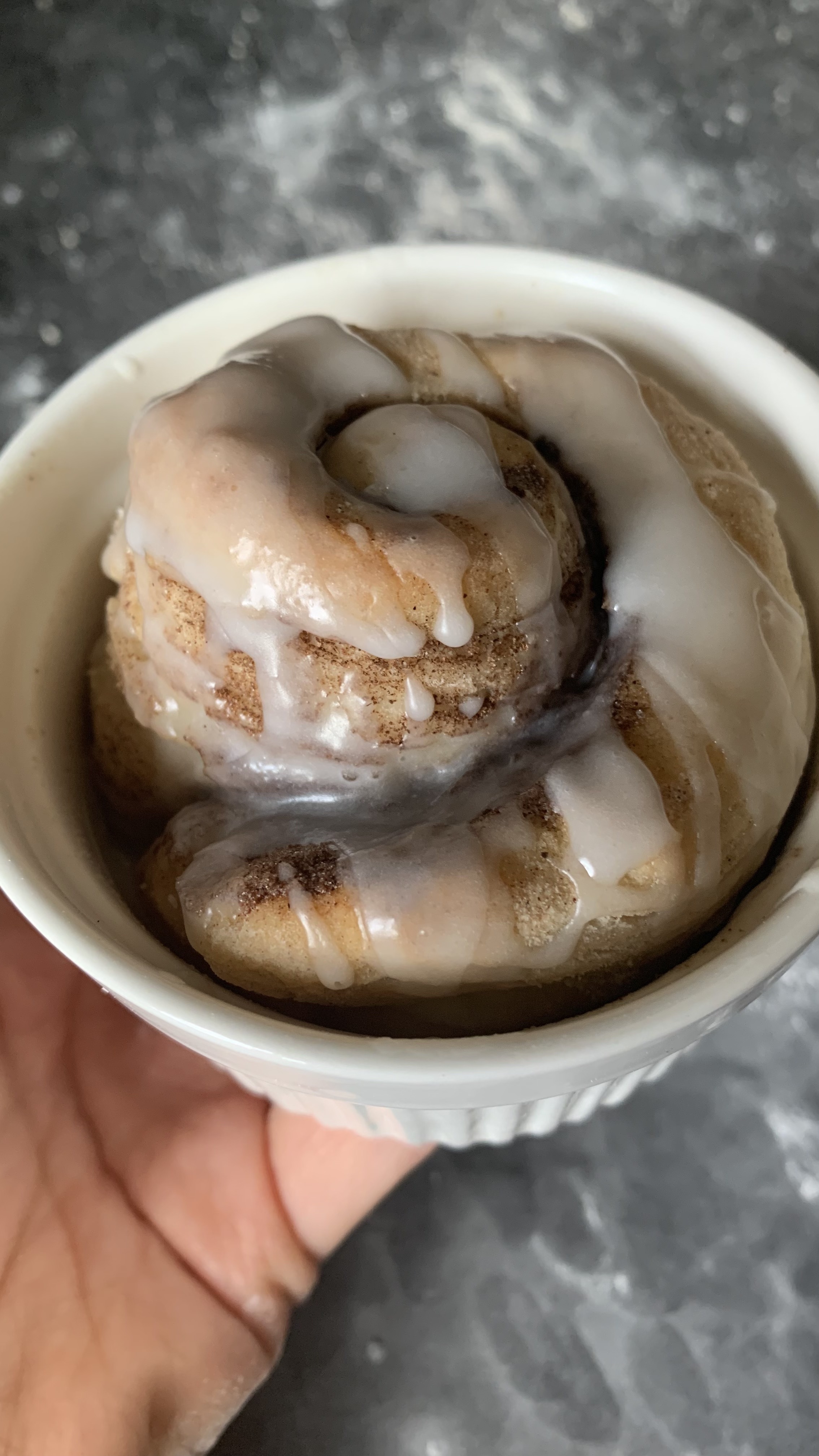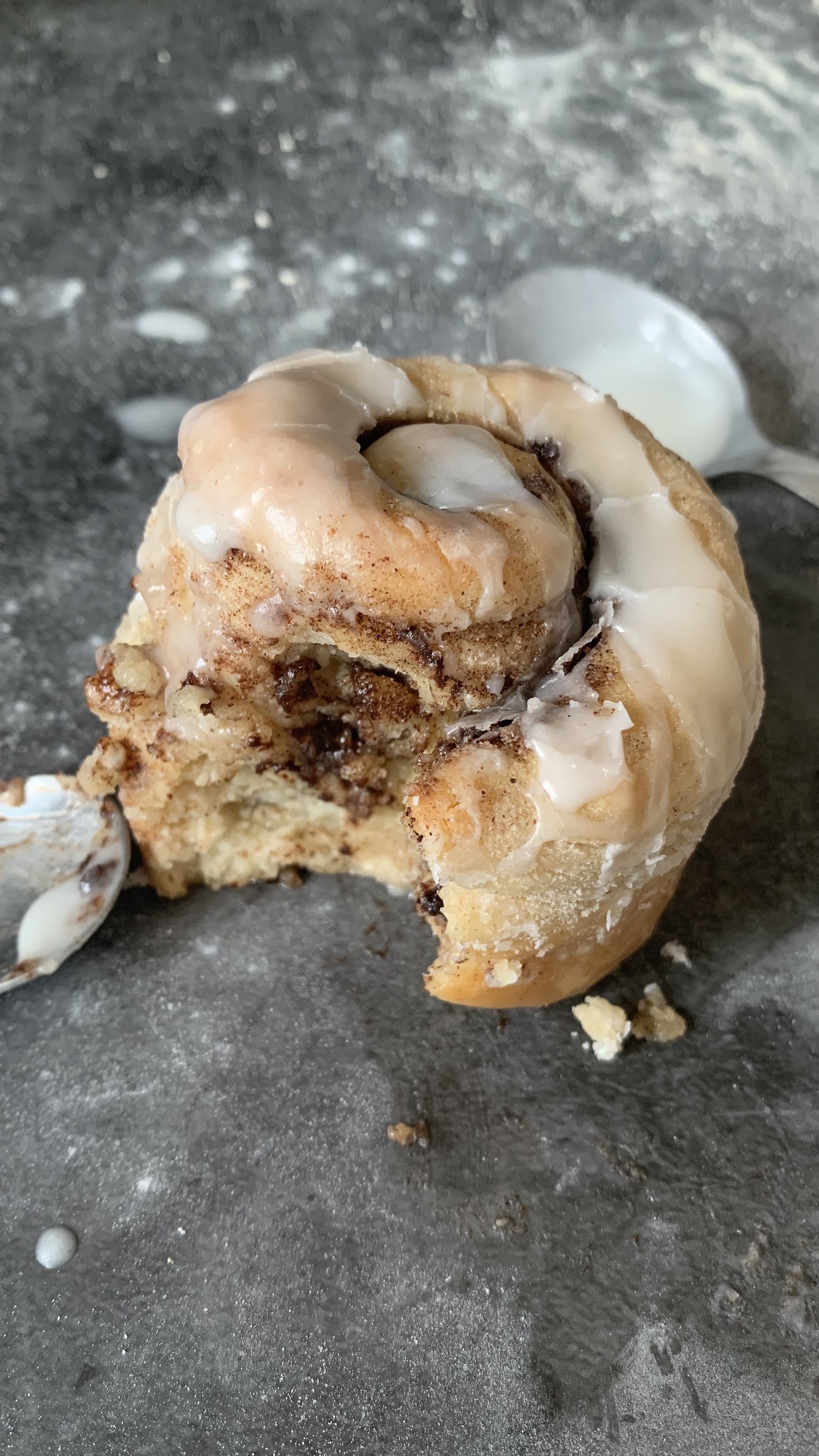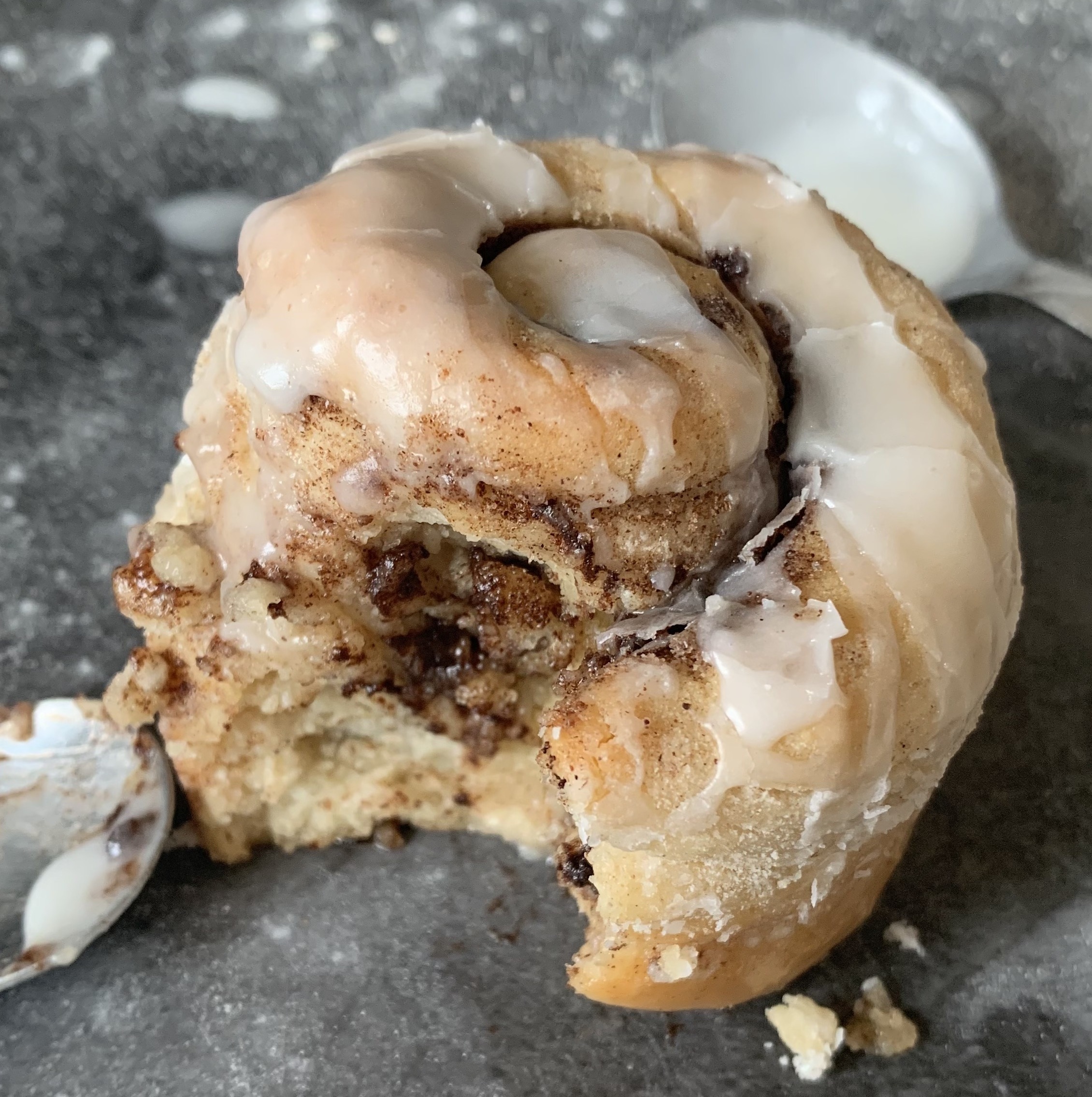 Cinnamon Roll for One (No Yeast!)
Difficulty
Time 45 minutes
Servings 1!
Ingredients

70g Self Raising Flour + extra for rolling
60g Natural Yoghurt / Greek Yoghurt (Coconut Yoghurt, if Vegan)
1.5 teaspoons Ground Cinnamon
2 teaspoons Caster Sugar
25g Unsalted Butter, Melted (Coconut Oil, if Vegan)
5 tablespoon Icing Sugar
1 tablespoon Milk (I used Semi-Skimmed cow's milk, but any cow milk or Vegan alternative milk works too!)

Method

Heat oven to 200°C (390°F) standard / 180°C (350°F) fan. Butter a rammekin if you have one, or line a baking tray with baking/parchment paper!
Add the self raising flour and yoghurt to a bowl and mix until combined. Tip out on to a clean, lightly floured surface and knead until smooth.
Form the dough into a rectangular shape and use a rolling pin to roll the dough in to a long rectangle approximately 3 inches by 6 inches.
Brush one side with melted butter (save some for the next step), then sprinkle on the cinnamon followed by the sugar in an even layer
Tightly roll the dough up in to a spiral (roll the short end) and place in to the buttered rammekin, or lined baking tray.
Brush the dough with any remaining melted butter and bake for 20-22 minutes, or until the top has started to go golden brown.
Remove from the oven and leave to cool for 5 minutes before glazing.
Glaze: Mix the icing sugar with milk until the desired consistency is reached (I like mine quite thick). Drizzle on top of the cinnamon roll, then dig in and enjoy!

Notes

- This Cinnamon Roll for One is best served fresh, still slightly warm out of the oven, however it can be stored for 24 hours at room temperature, once cool, tightly wrapped in clingfilm.

Recommended Equipment and Ingredients*

*I earn a small amount of money if you buy the products after clicking the links. You will not be charged extra for this. Thank you for your support!