Nutella Stuffed Cookies
Gooey and delicious nutella stuffed cookies that are super easy to make!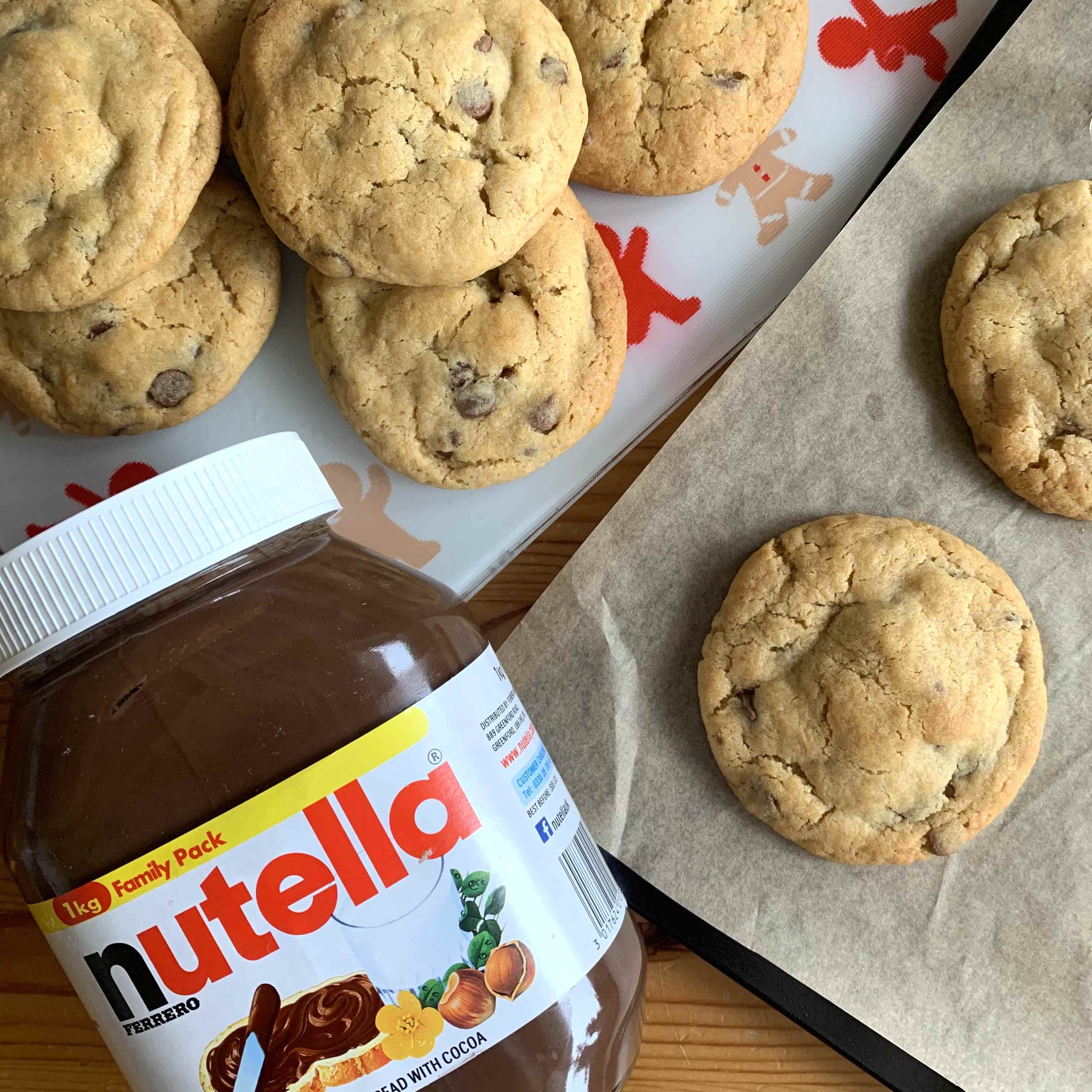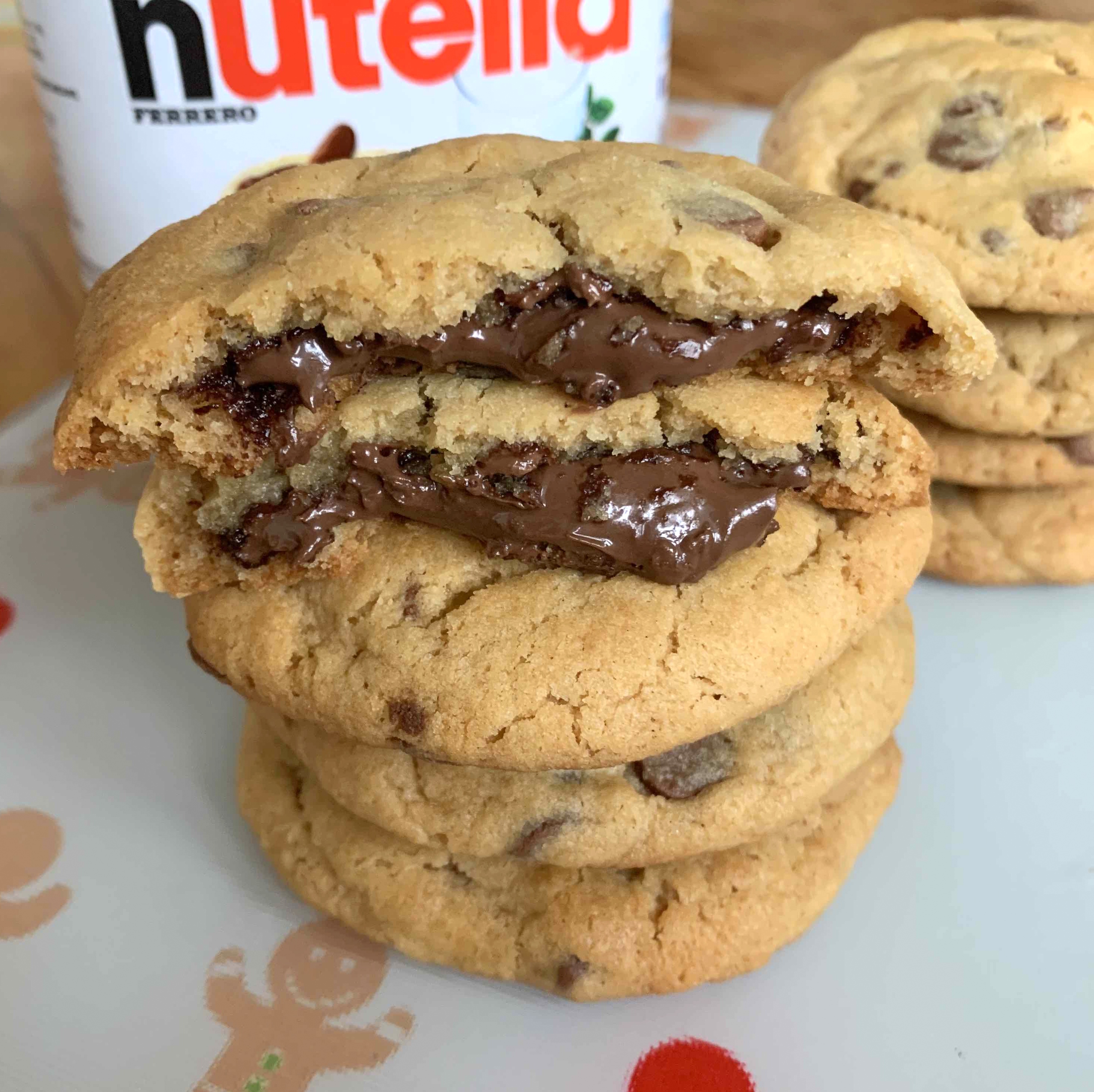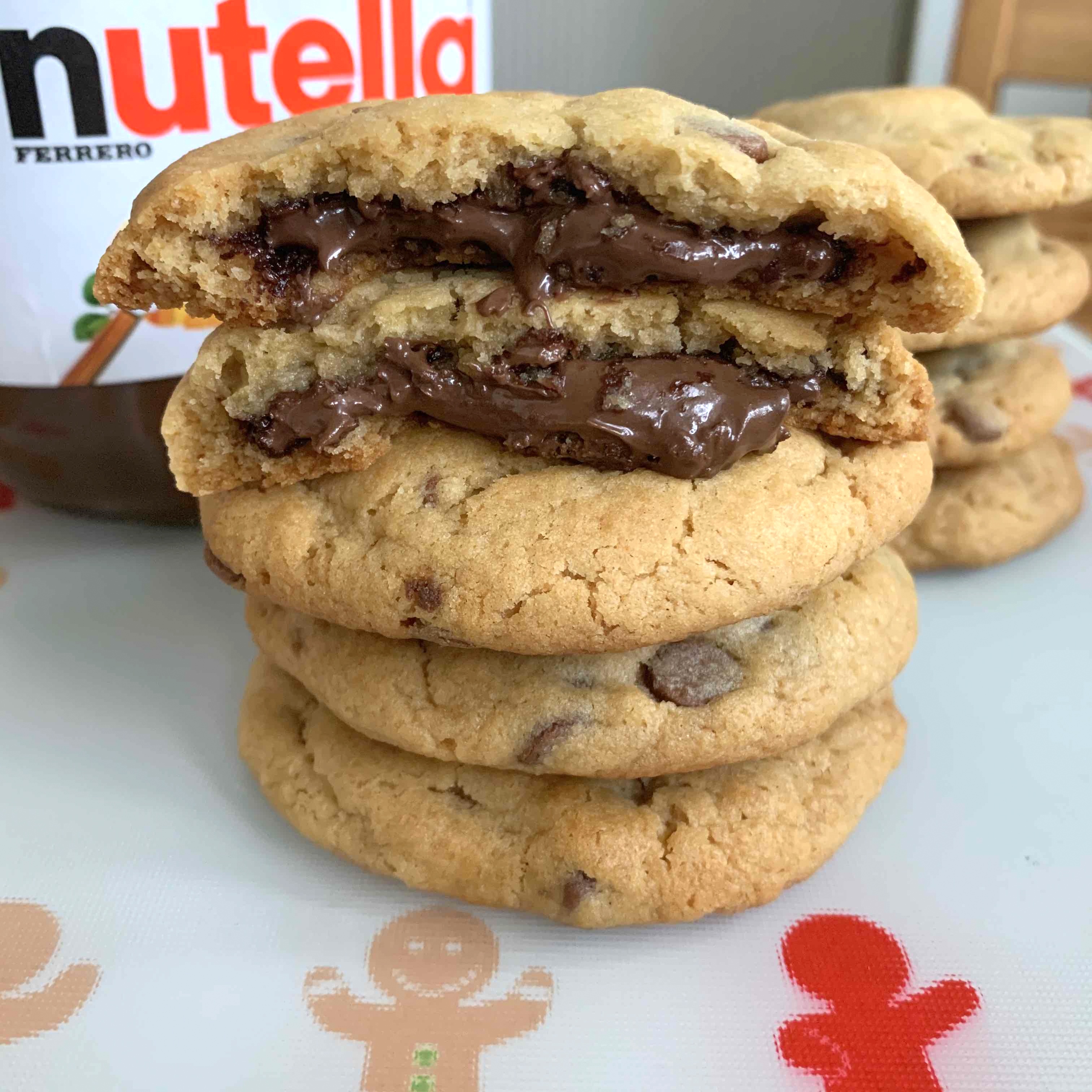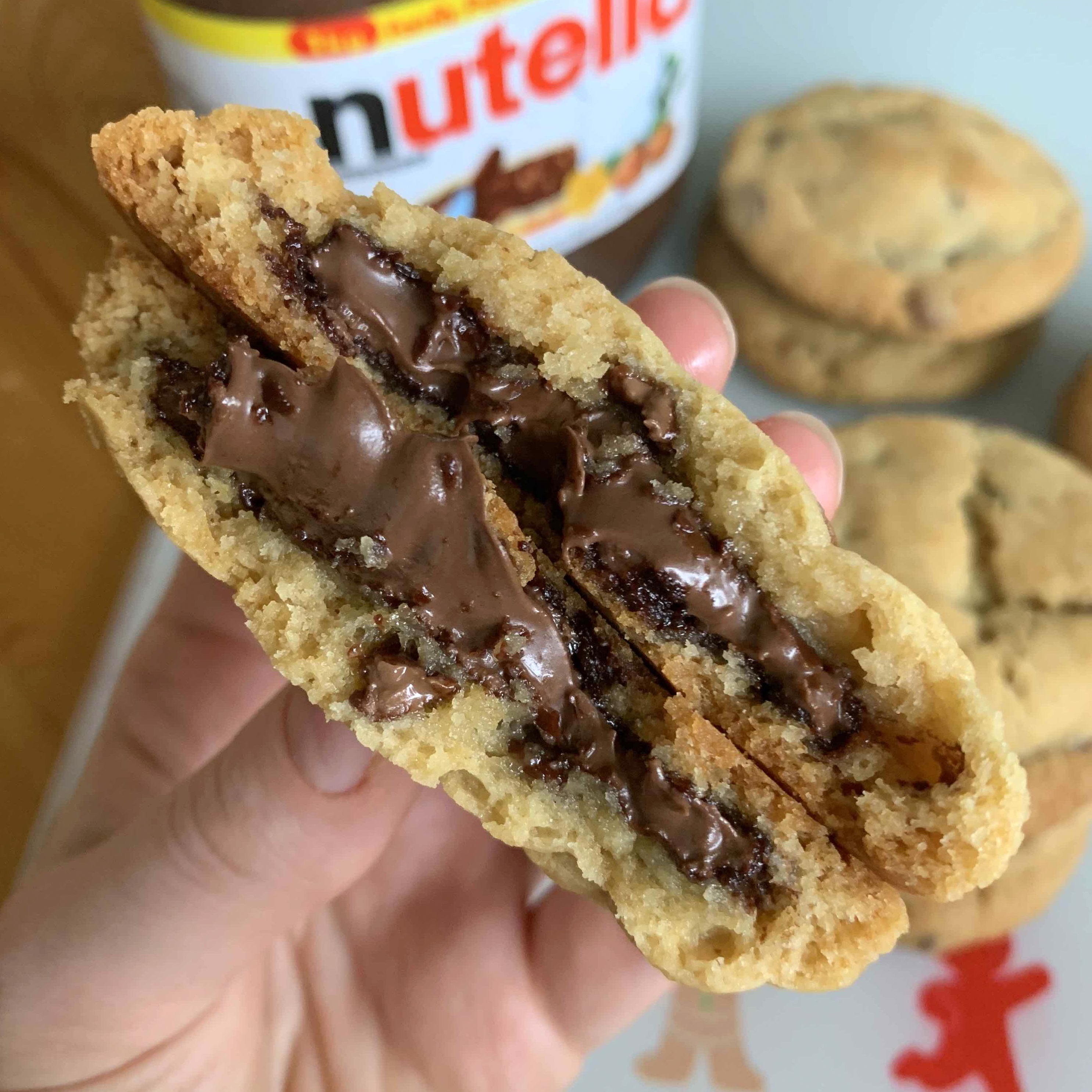 Nutella Stuffed Cookies
Difficulty
Time 1 hour
Servings 8
Ingredients

Stork Spread/ Softened Unsalted Butter (90g)
Soft Light Brown Sugar (75g)
Golden Syrup (2 tablespoons)
Self Raising Flour (175g)
Cornflour (3 teaspoons)
Milk Chocolate Chips (50g)
Milk (1 tablespoon)
Nutella (8 heaped teaspoons)

Method

Scoop 8 heaped teaspoons of nutella on to baking parchment and freeze for at least 30 minutes and line two baking trays/sheets with parchment paper.
When the nutella has been in the freezer for a min of 30 mins we can begin: Cream the butter and sugar together until light and fluffy.
Stir in the golden syrup, flour, cornflour, and chocolate chips.
Add 1 tablespoon of milk as required to loosen the mixture.
Divide the mixture in to 8 equal balls and place on the prepared baking trays.
Take the nutella out of the freezer. Flatten each cookie dough ball, place a piece of frozen nutella inside the ball, then use your hands to wrap the cookie dough around the nutella, fully enclosing it and forming a dough ball again. Place the cookie dough balls back on to the baking trays. Make sure they're not too close together as cookies spread when baking!
Chill the cookies in the fridge for 15 minutes. Pre-heat your oven to 190°C (gas mark 4).
Take your cookies out of the fridge and bake for 11-14 minutes until lightly golden - The longer you bake the less gooey the cookie will be.
Leave the cookies to cool on the trays for 2 minutes to allow them to firm up a little, then remove and placing on a wire cooling rack and then enjoy!

Notes

- These cookies are best eaten fresh when they're still warm, as the nutella is extra gooey! However they will keep well for 3-4 days in an airtight container at room temperature.
- Once cooled, the cookies can easily be refreshed by microwaving them for 20 seconds. This will warm the cookie and make the nutella go gooey again!
- Add the milk a little at a time, as a little goes a long way; the mixture should be loose but firm.
- For double chocolate cookie cups: use 145g of Self Raising Flour and 30g of cocoa powder.
- I've used milk chocolate chips, but dark or white chocolate chips would also be nice!
- I use chocolate chips in this recipe as opposed to a chopped chocolate bar as I find it easier to enclose the nutella when the chocolate pieces are smaller!

Recommended Equipment and Ingredients*

*I earn a small amount of money if you buy the products after clicking the links. You will not be charged extra for this. Thank you for your support!