Biscoff Banana Muffins
Banana muffins laced with delicious biscoff spread.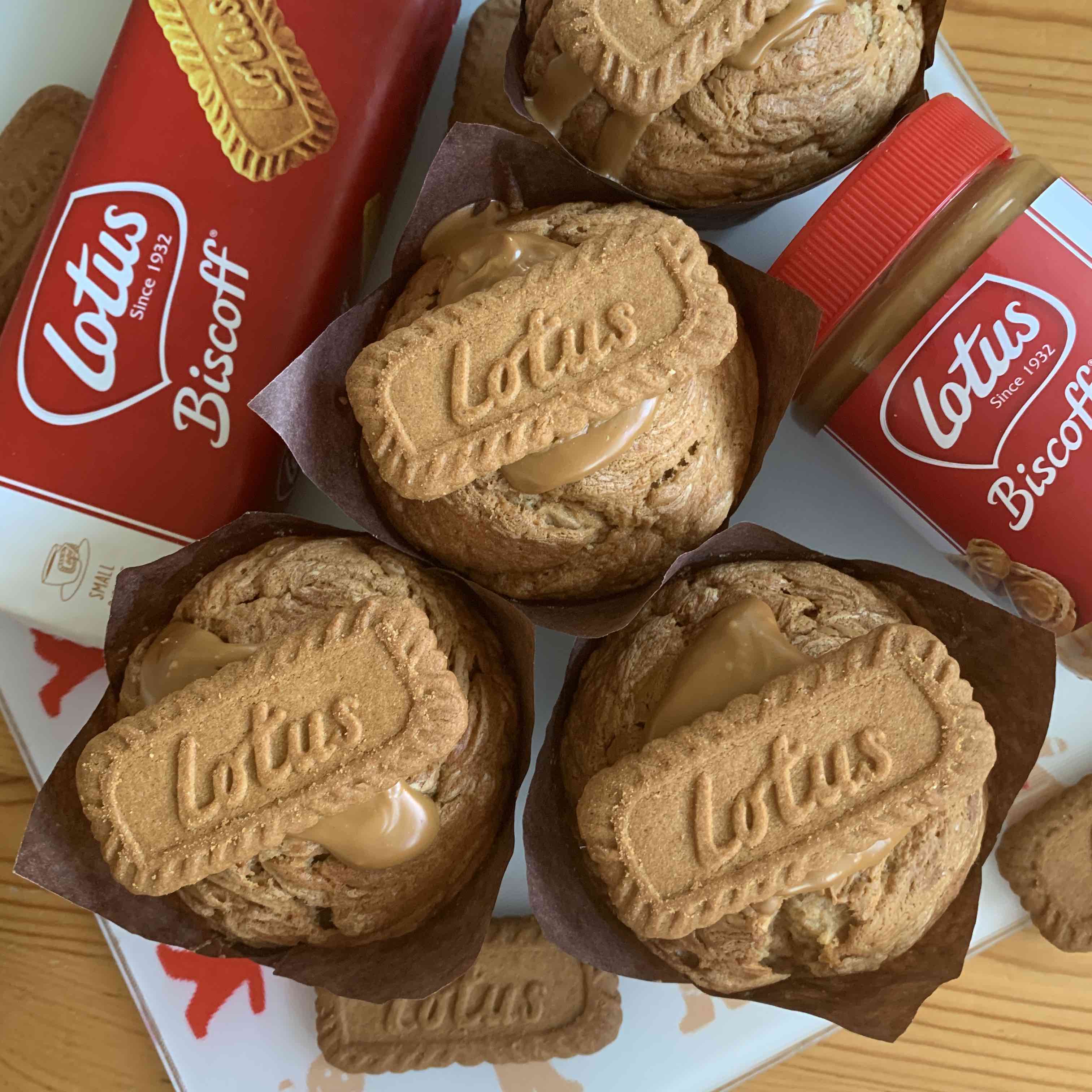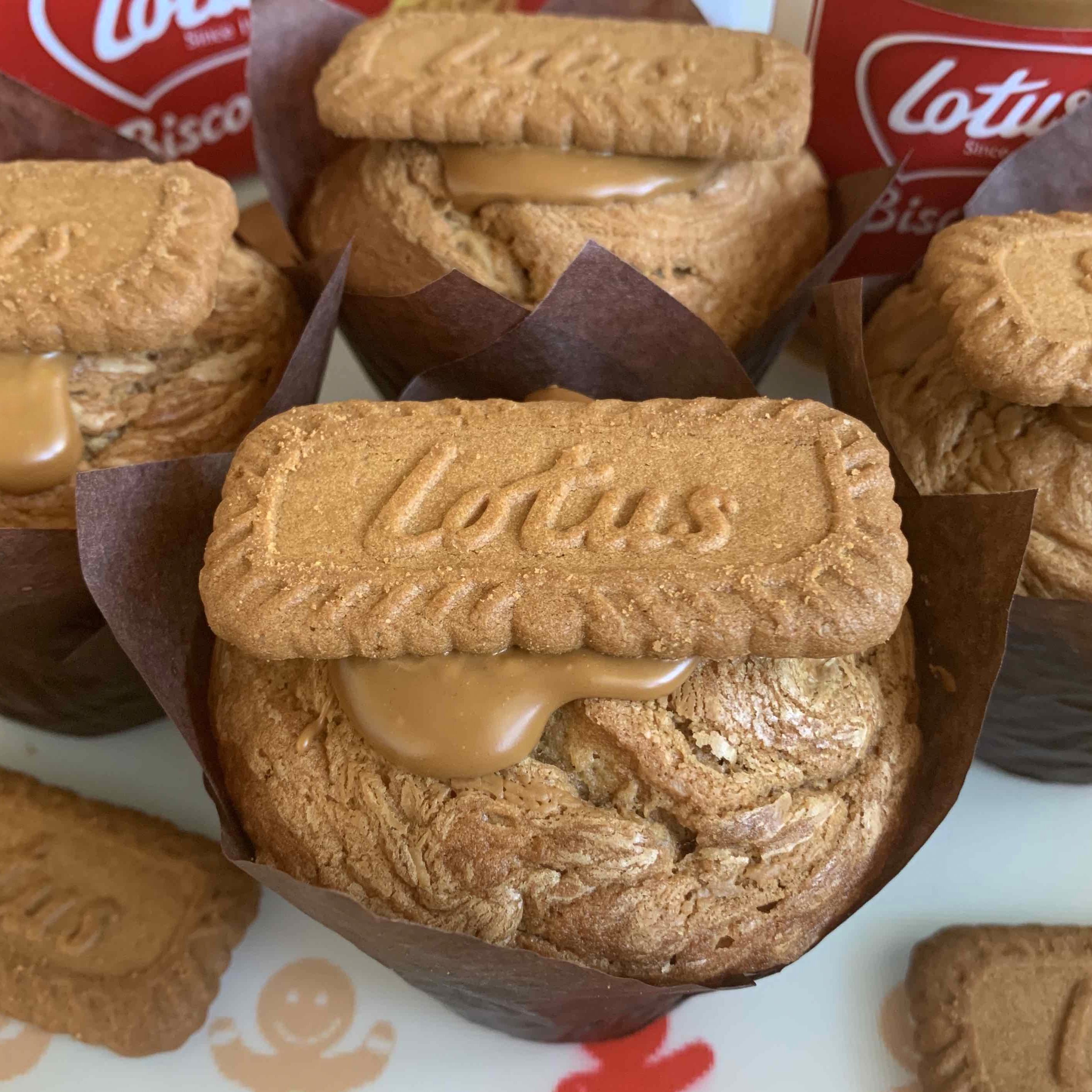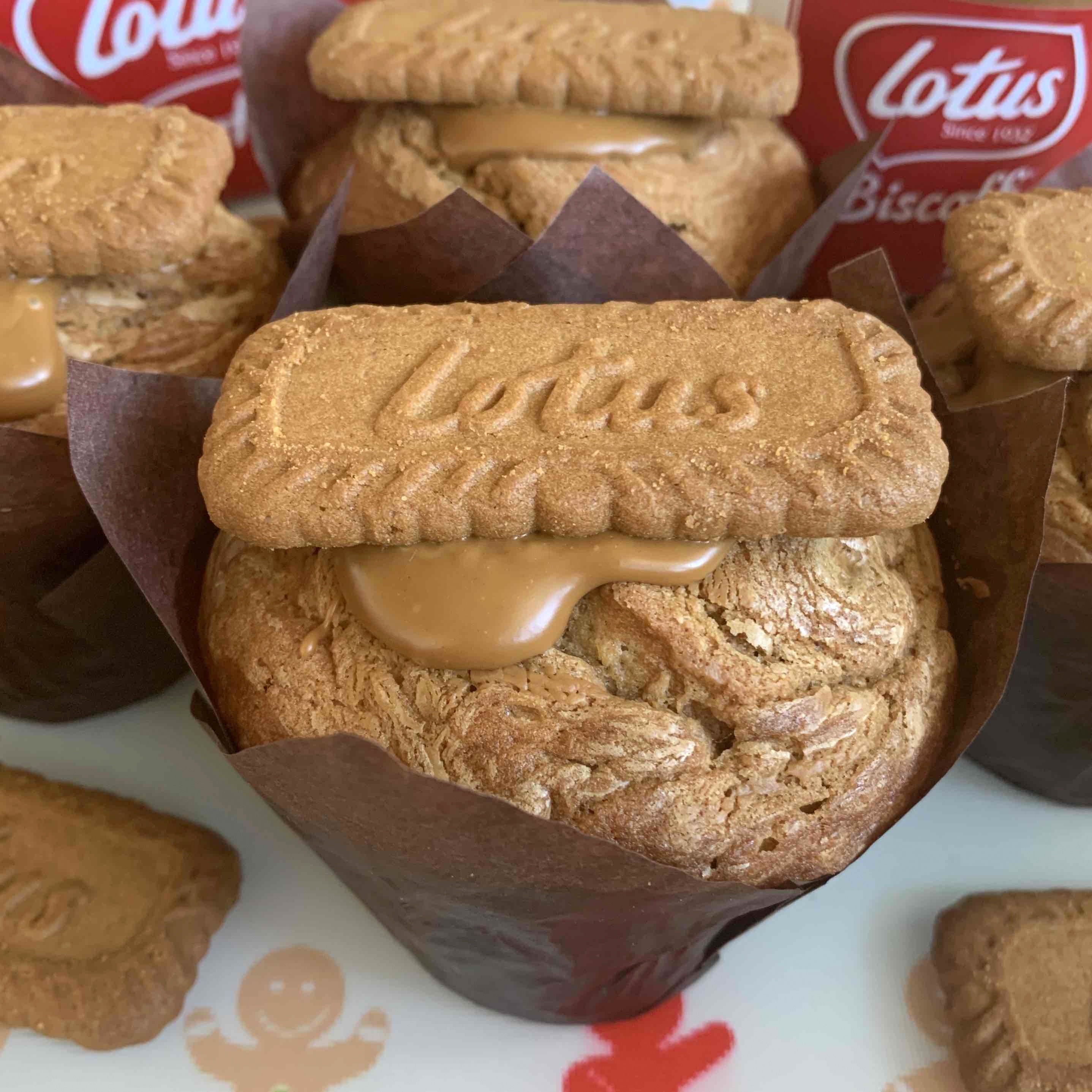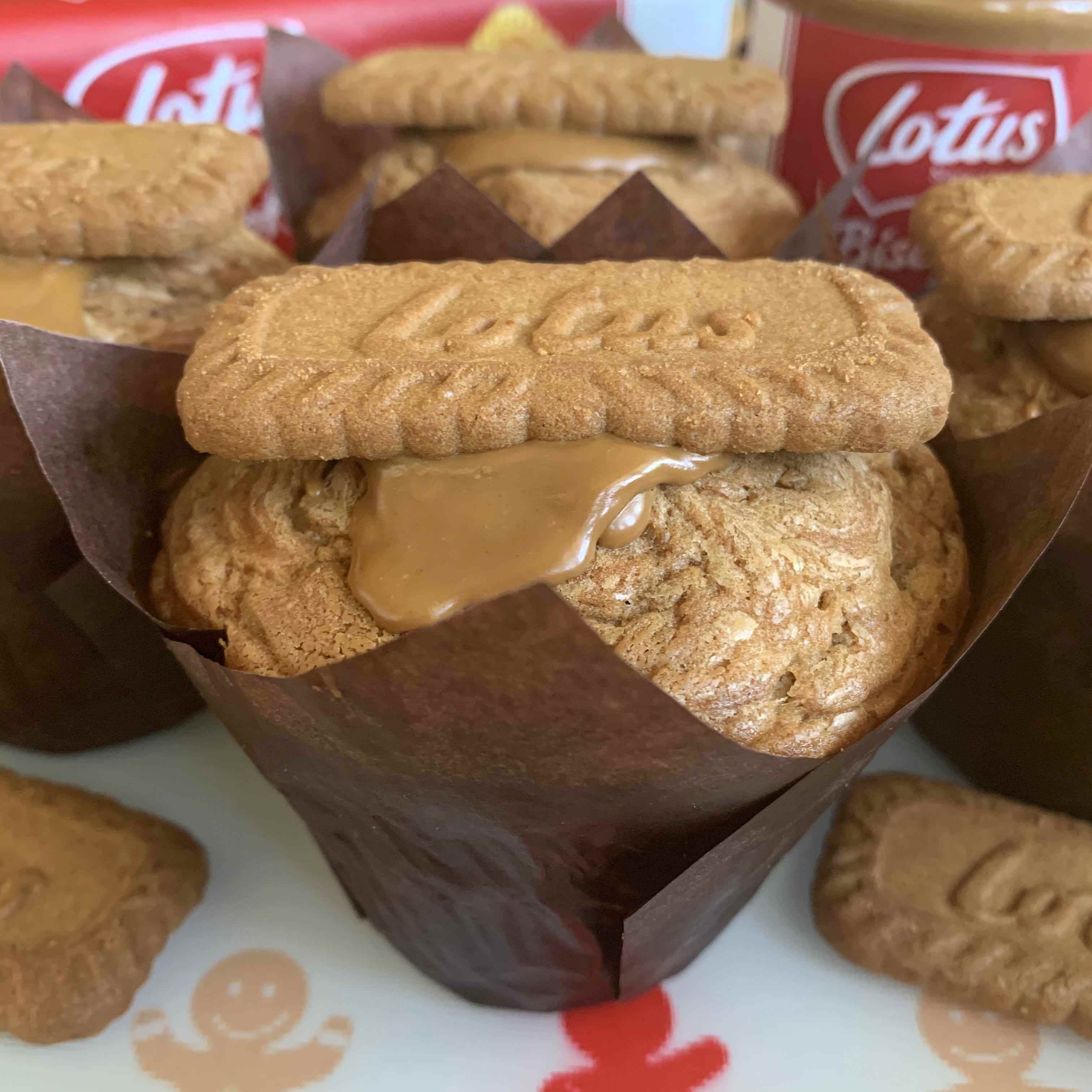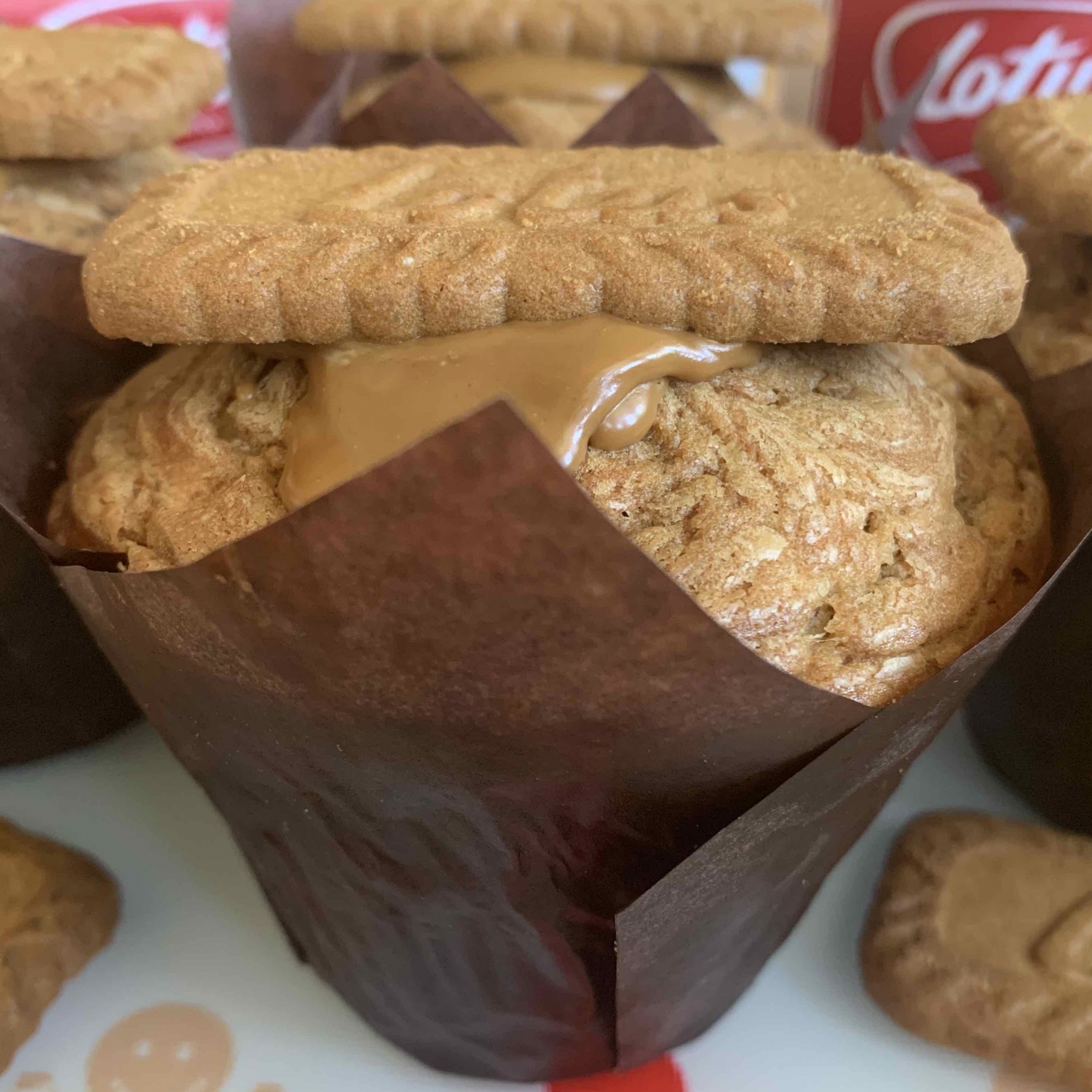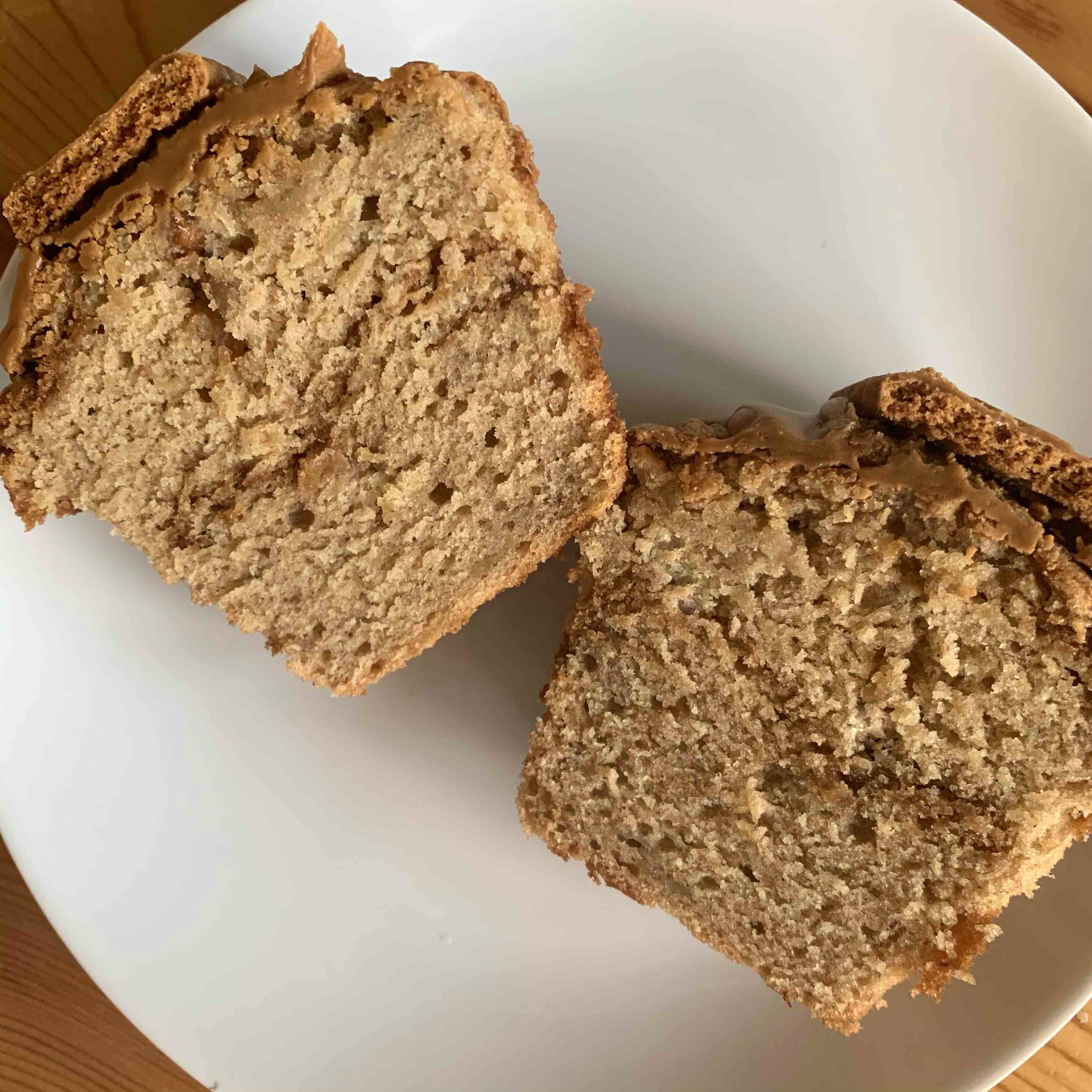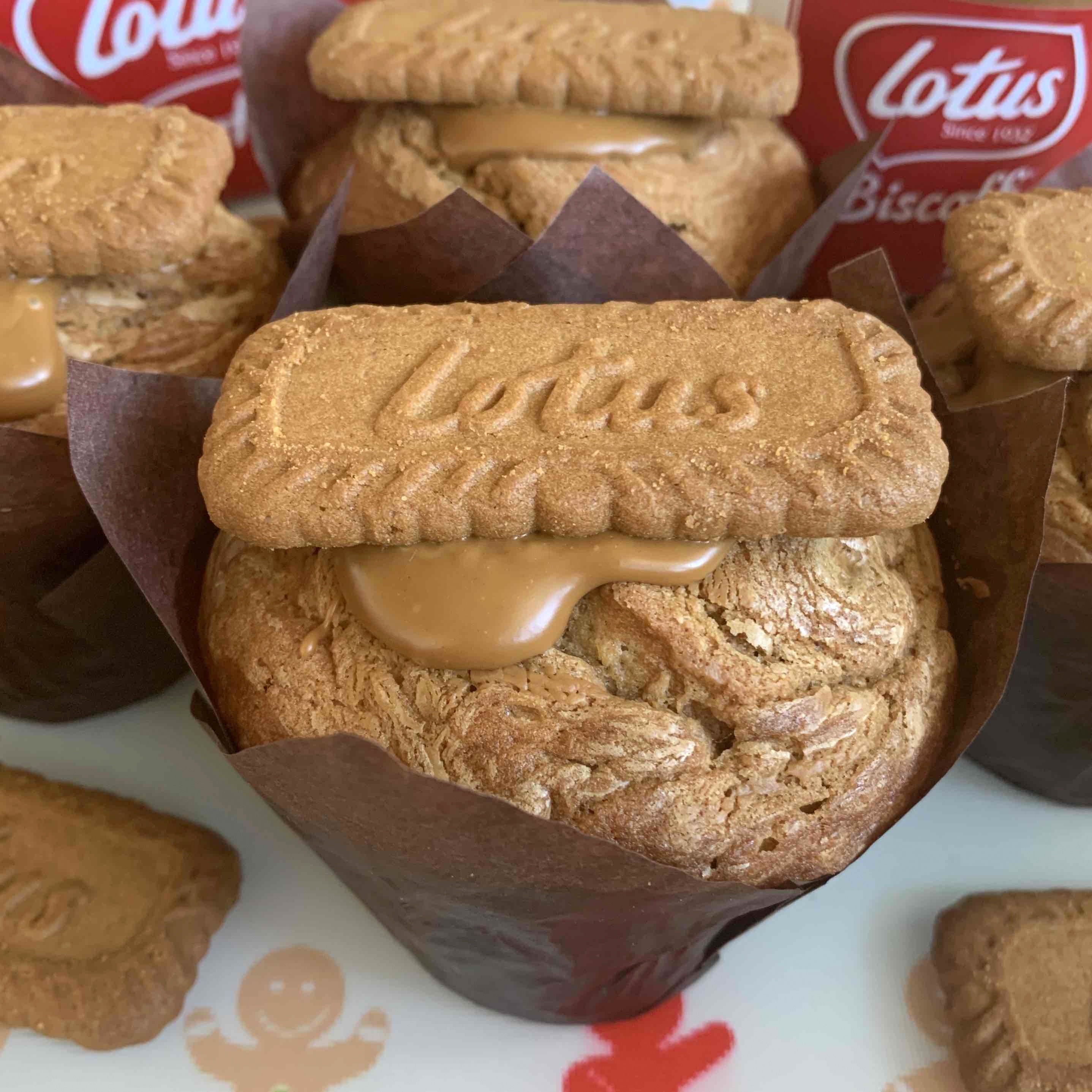 Biscoff Banana Muffins
Difficulty
Time 90 minutes
Servings 6 Jumbo Muffins or 12 Muffins
Ingredients

For the muffins
Unsalted Butter (room temperature) or Stork (75g)
Caster Sugar (100g)
Light Brown Soft Sugar (75g)
Eggs (2 medium)
Self Raising Flour (225g)
Salt (Pinch)
Cinnamon (1 teaspoon)
Bananas (3 - approx 400g)
Biscoff Spread - Smooth (200g)
For decoration
Biscoff Spread - Smooth (75g)
6 Biscoff Biscuits

Method

Heat oven to 180°C (gas mark 4). Line a muffin pan with 6 tulip cases. Use a fork to mash the bananas to form a smooth paste, then set aside. In a small bowl mix together the flour, cinnamon, and salt, then set aside.
Cream the room temperature butter and two sugars (caster and brown) together until paler, fluffy and soft. Then add 100g of biscoff spread and stir until combined.
Stir in the eggs one at a time with some of the flour mix. Then stir in any remaining flour mix, along with the bananas. (You should end up with a smooth and loose mixture!).
Microwave 100g of biscoff for 20 seconds to loosen it. Fill the tulip cases evenly until you have approximately half of the muffin batter remaining. Add biscoff to each tulip case (until you have approximately half remaining) and then swirl in to the batter (you can use a toothpick / cake skewer / fork / knife to swirl!).
Add the remaining muffin batter to the tulip cases. Top with the remaning biscoff, then swirl.
Bake for 23-28 minutes (they took 25 minutes in my oven!) until a toothpick / cake skewer comes out clean and the top of the muffin springs back when gently pushed.
Leave to cool in the pan for a couple of minutes, then remove and place on to a wire rack to cool.
For decoration: Once the muffins have cooled microwave 75g of smooth biscoff spread for 20 seconds. Spoon the melted spread on to the centre of each of the muffins, gently nudge it to encouraging it to spread out a little! Then immediately stick a biscoff biscuit on top of the runny spread. Enjoy!

Notes

- Store in an airtight container at room temperature. They'll last for 2-3 days.
- This recipe can be used to make 12 servings using regular sized muffin cases. Reduce the baking time to approx 15 minutes.
- The decoration is optional, I just think it makes the muffins look extra special and almost shop-bought! :)

Recommended Equipment and Ingredients*

*I earn a small amount of money if you buy the products after clicking the links. You will not be charged extra for this. Thank you for your support!