Oreo Millionaires
Three layers of joy; oreo base, delicious homemade caramel, and thick milk chocolate with oreos.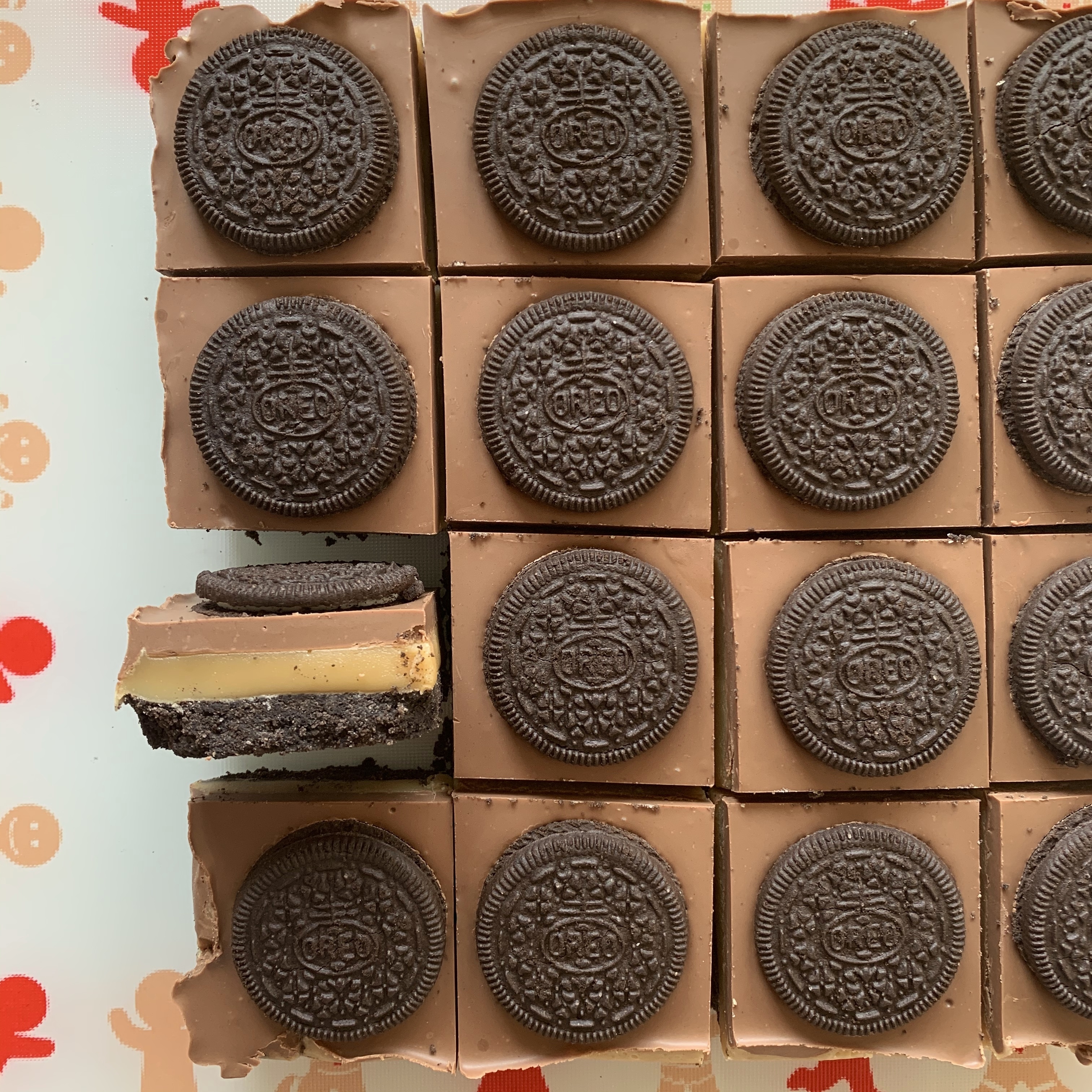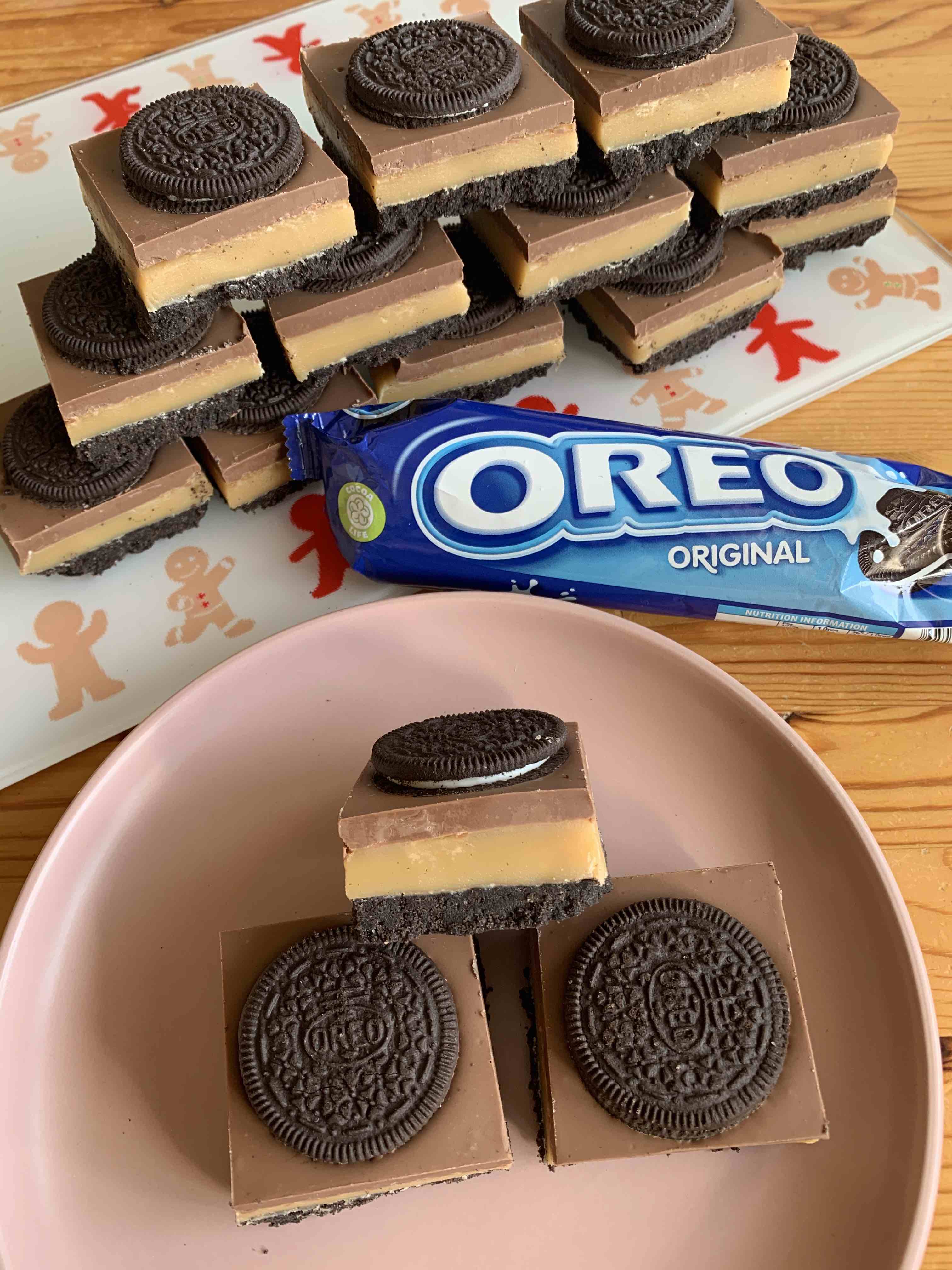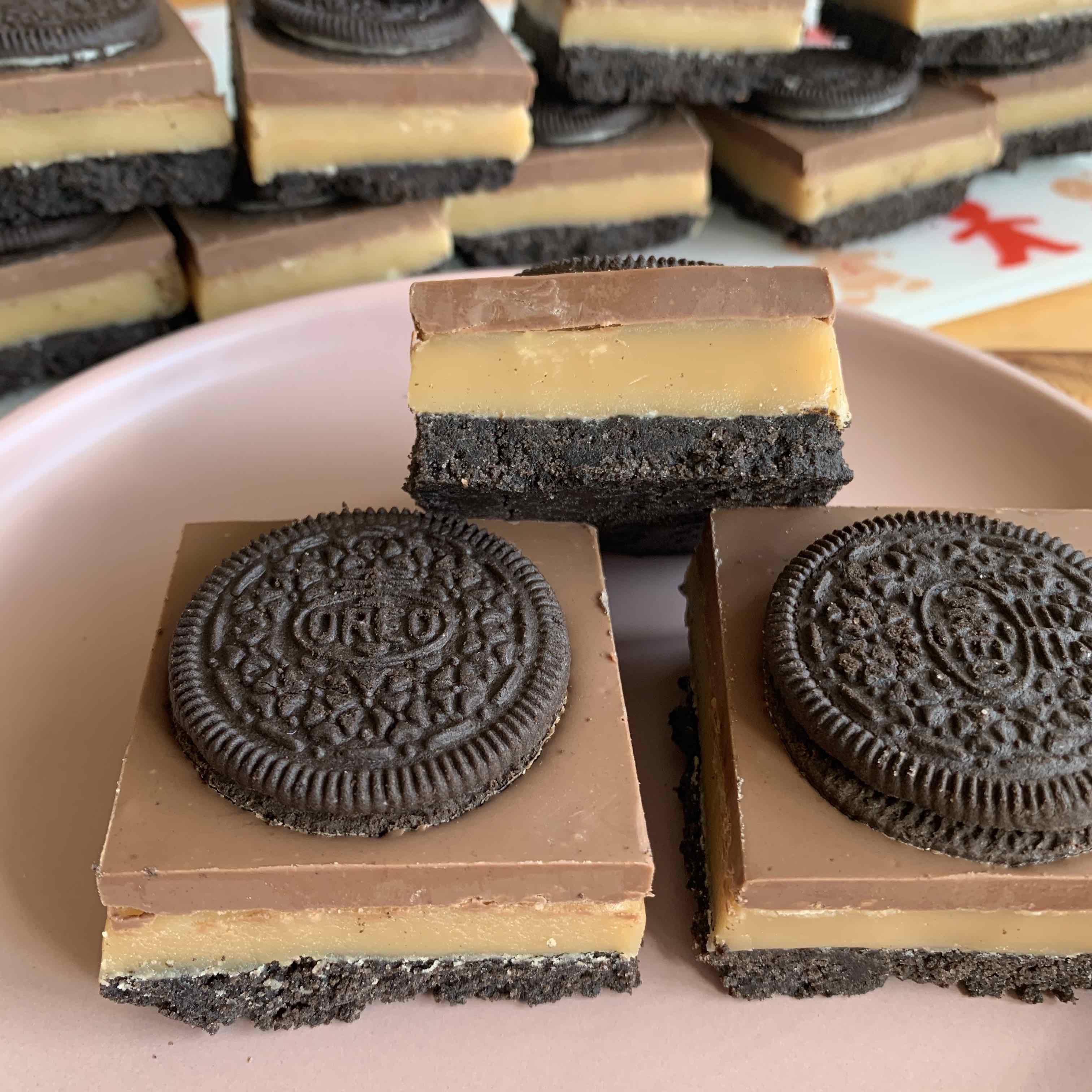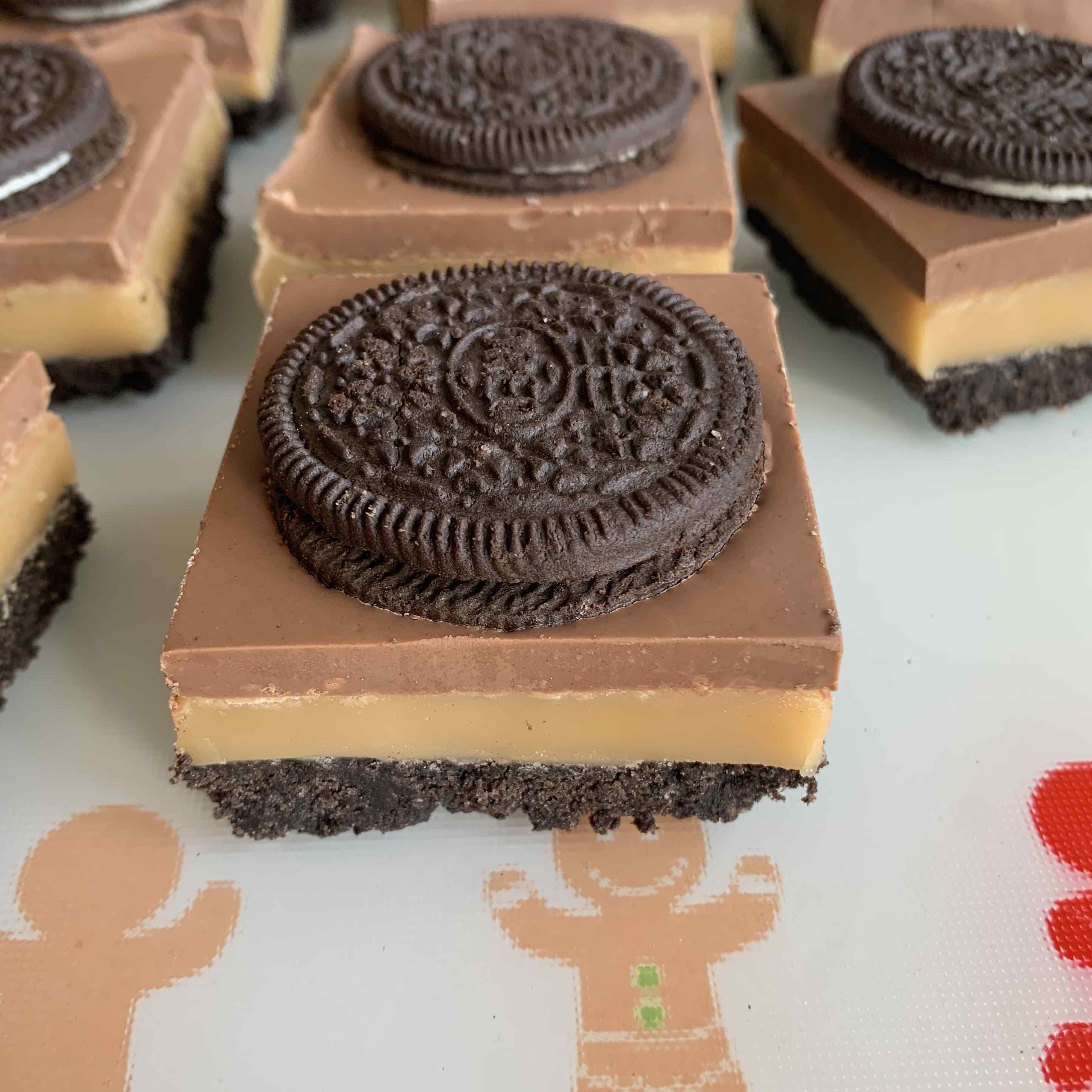 Oreo Millionaires
Difficulty
Time 3 hours (inc cooling)
Servings 16
Ingredients

For the Oreo Layer
Oreos (400g)
Butter (175g)
For the Caramel Layer
Butter (150g)
Condensed Milk (397g - one tin)
Soft Light Brown Sugar (150g)
Vanilla Extract (1/2 teaspoon)
For the Chocolate Oreo Layer
Milk Chocolate (200g)
Oreos (16)

Method

Crush the oreos in to a fine crumb (using either a food processor or a pestle and mortar!). Grease and line a 9"x9" baking tin.
Melt the butter, then add to the oreo crumb and mix until fully combined.
Press down in to the baking tin.

Gently heat the sugar and butter in a non-stick saucepan, stirring until melted together.
Add the condensed milk and bring to a rapid boil, stir continuously and do not take off the heat. Add the vanilla extract after 4 minutes, then continue for 1 additional minute.
Take off the heat and pour the mixture over the shortbread layer. On a flat surface, shake the tin a little to get the caramel to evenly distribute.
Chill in the fridge until set.

For the Chocolate Oreo Layer

Break the chocolate up in to small chunks and melt in a bowl over hot water until smooth.
Allow the chocolate to cool very slightly for a minute, and then pour on top of the caramel. Decorate with oreos - I used 16 because I like the uniformity of each portion having one oreo, but you could crush oreos ans sprinkle on top if you prefer!
Chill in the fridge until fully set before cutting in to pieces.

Notes

- If you'd prefer a softer caramel layer, reduce the boil time of caramel mixture to 1-2 minutes.
- Oreo millionaires can be kept at room temperature or refrigerated depending on your prefered firmness for the caramel layer!

Recommended Equipment and Ingredients*

*I earn a small amount of money if you buy the products after clicking the links. You will not be charged extra for this. Thank you for your support!