Hobnob Fudge
Easy 3 ingredient Hobnob fudge; super speedy with no special equipment needed. A must try for anyone who loves a Hobnob!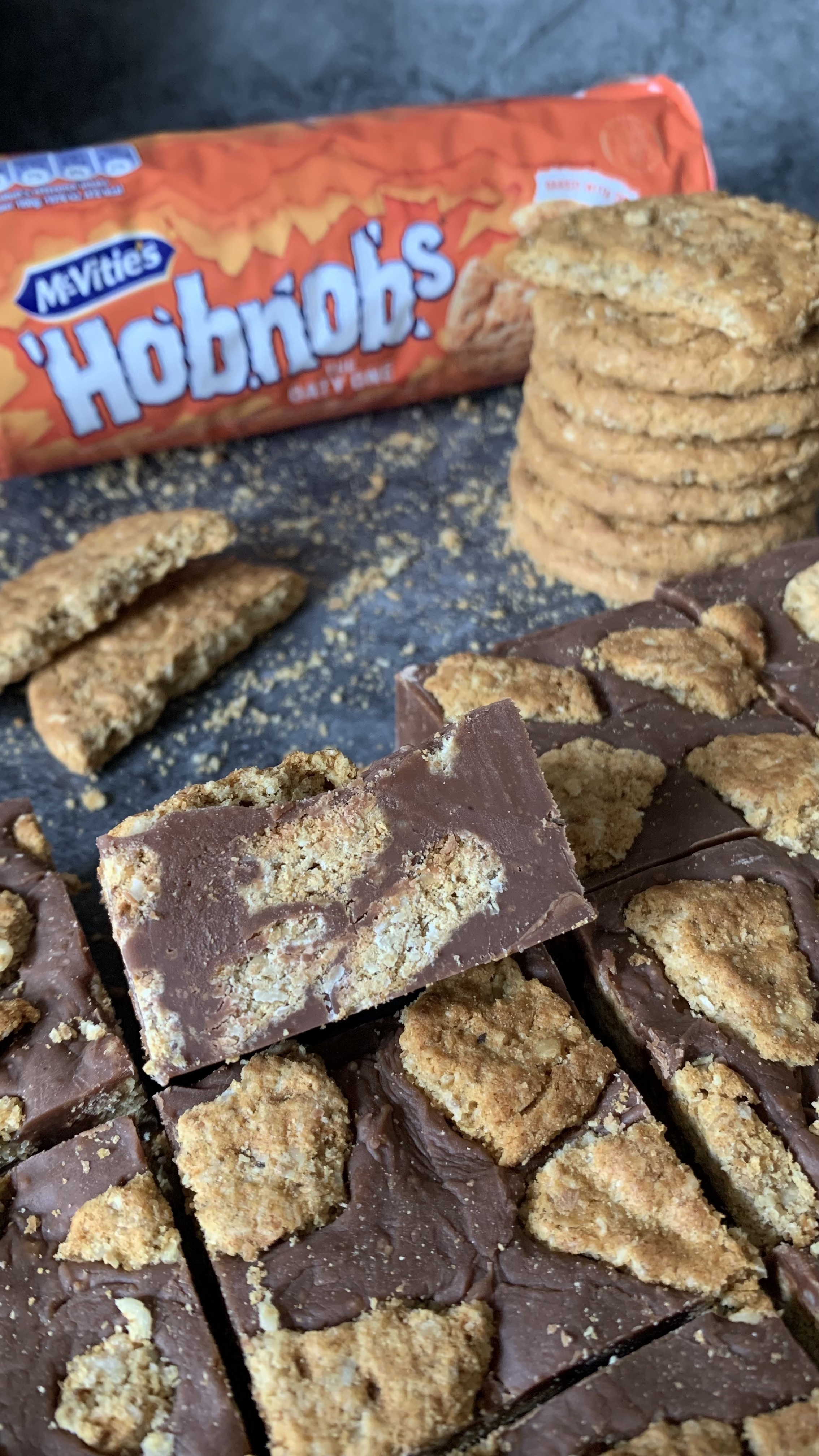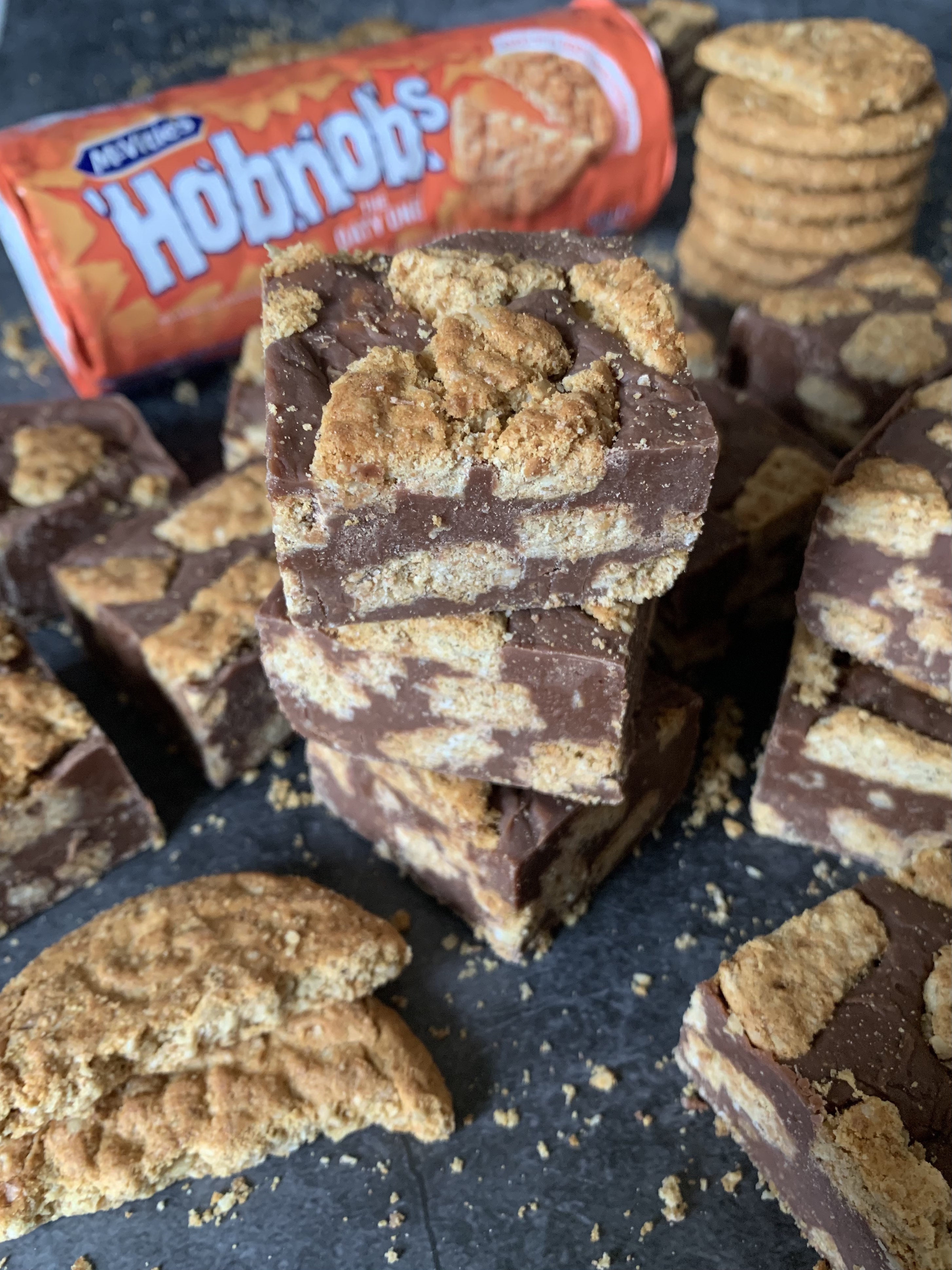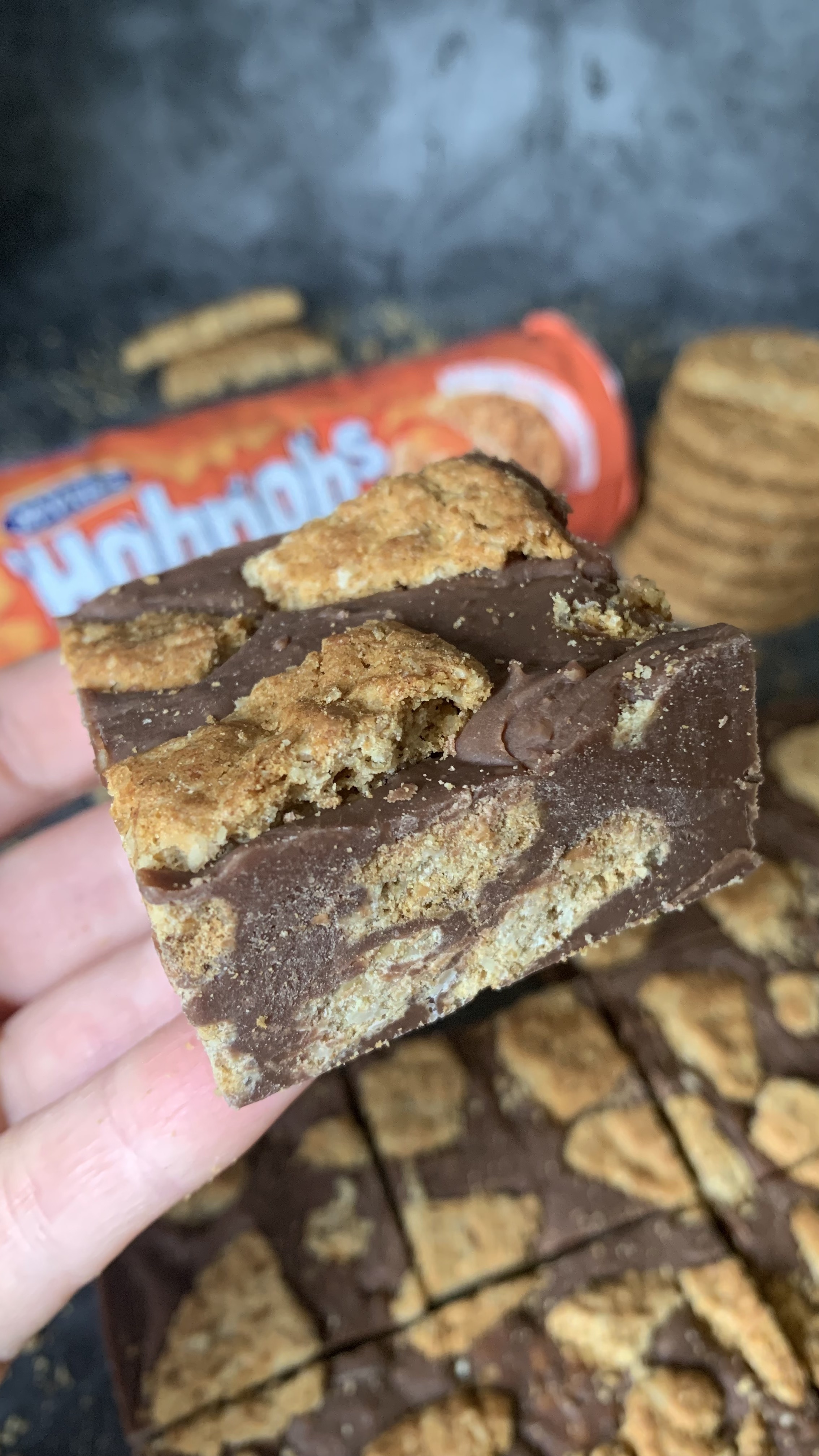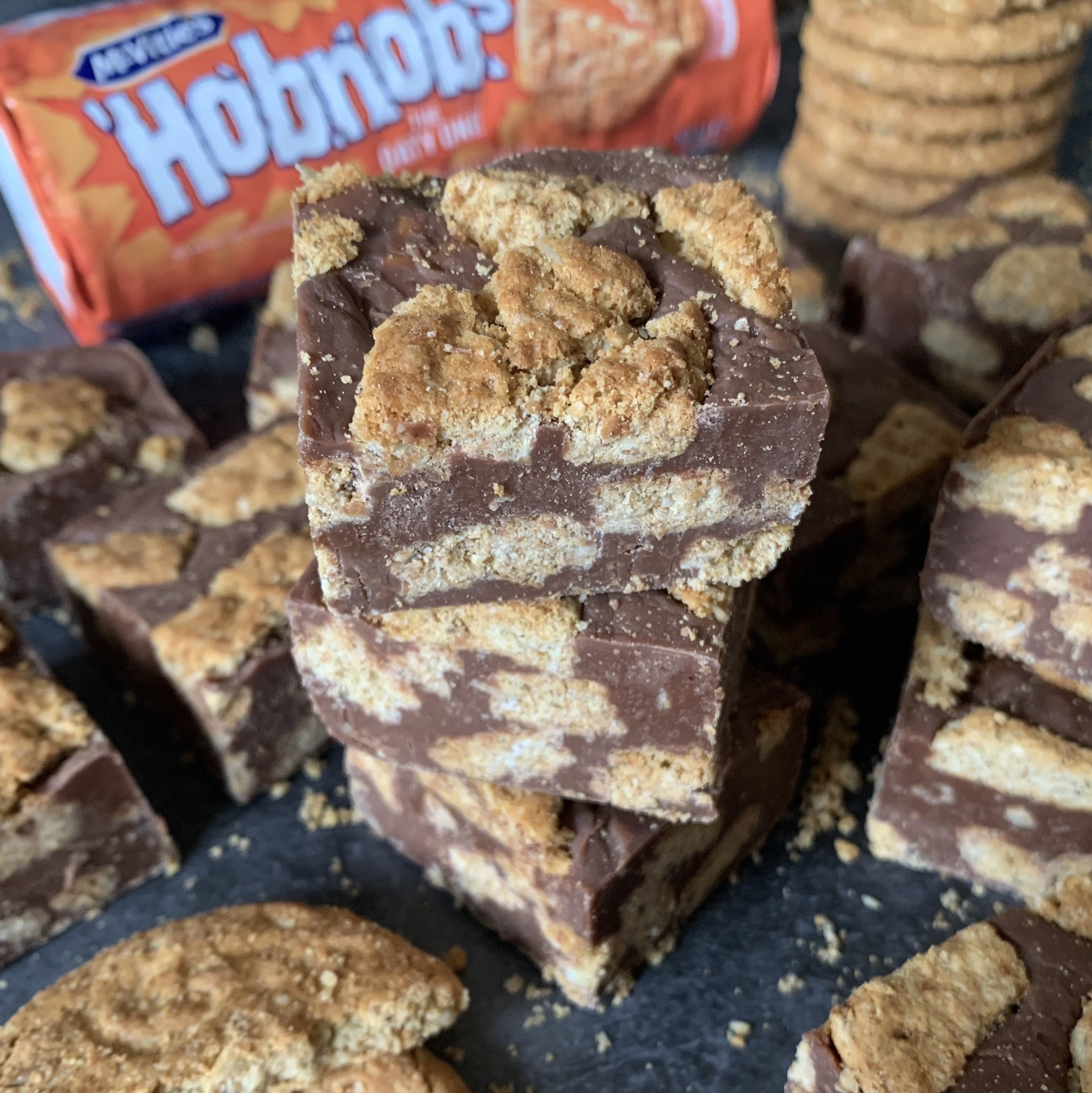 Hohob Fudge
Difficulty
Time 30 minutes (plus 3 hours setting time)
Servings 16 pieces
Ingredients

500g Milk Chocolate
397g Sweetened Condensed Milk
250g Hobhobs

Method

Grease and line an 8 inch square tin with greaseproof / parchment paper. Chop or break the Hobnobs in to chunks and set aside.
Gently melt the milk chocolate and condensed milk in a saucepan on a low-medium heat. Keep mixing until fully combined, thickened, and the fudge is starting to come away at the edge - this takes a couple of minutes. (Alternatively this can be done in the microwave. See recipe notes).
Take the fudge off of the heat and stir in the Hobnobs (leave a handfull aside for decorate). Pour the fudge in to the lined tin, and smooth out. Scatter on the remaining Hobnobs as decoration, and press down gently to help them stick.
Leave the fudge in the fridge until fully set - this takes approx 3 hours in my fridge! Enjoy!

Notes

- If using the microwave method: microwave the chocolate in 20 second burst in microwave suitable bowl, being careful to not overheat the chocolate. Once smooth add the condensed milk and mix in.
- Store your fudge in the fridge or at room temperature where it will last up to 2 weeks!
- I've used regular Hobnobs in this recipe, but it would be delicious with Chocolate Hobnobs!
- If you find that your fudge goes oily, hard, or grainy - Add the fudge back to the pan on a low heat along with a couple of tablespoons of warm water. Vigariously stir the fudge until smooth. Add more warm water a couple of tablespoons at a time if needed.

Recommended Equipment and Ingredients*

*I earn a small amount of money if you buy the products after clicking the links. You will not be charged extra for this. Thank you for your support!