Cinnamon Swirl Banana Bread
If you like cinnamon then you'll love this upgrade to the classic banana bread!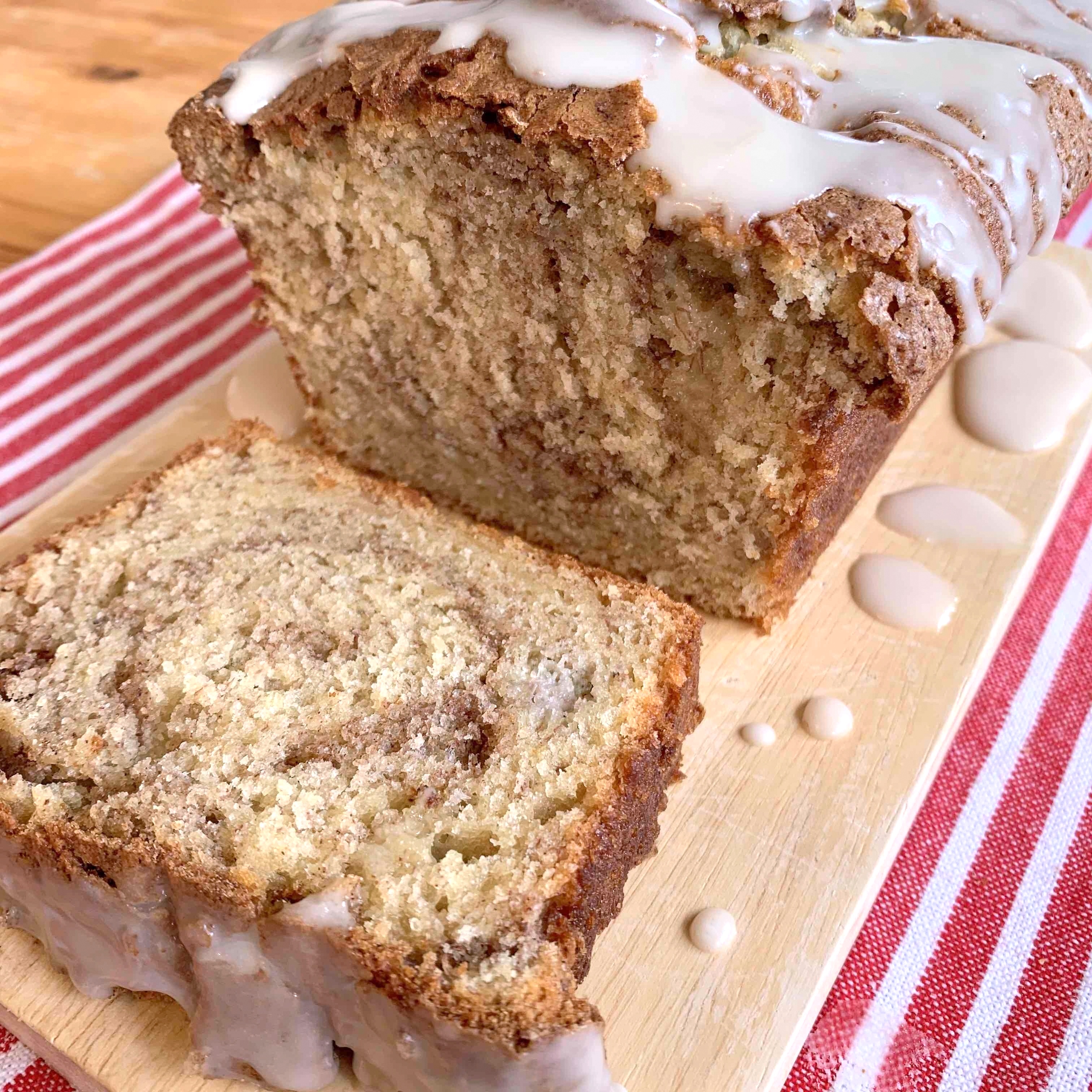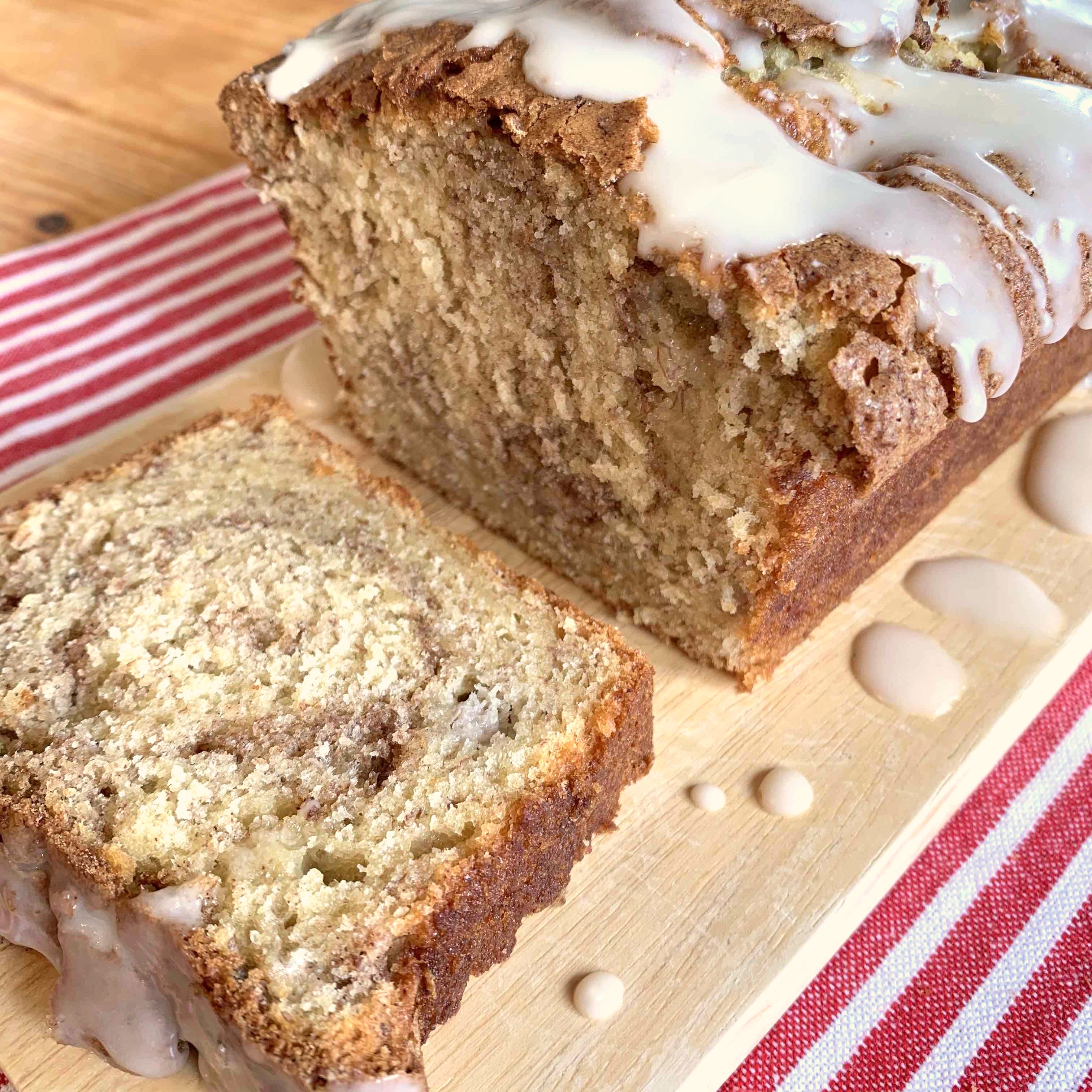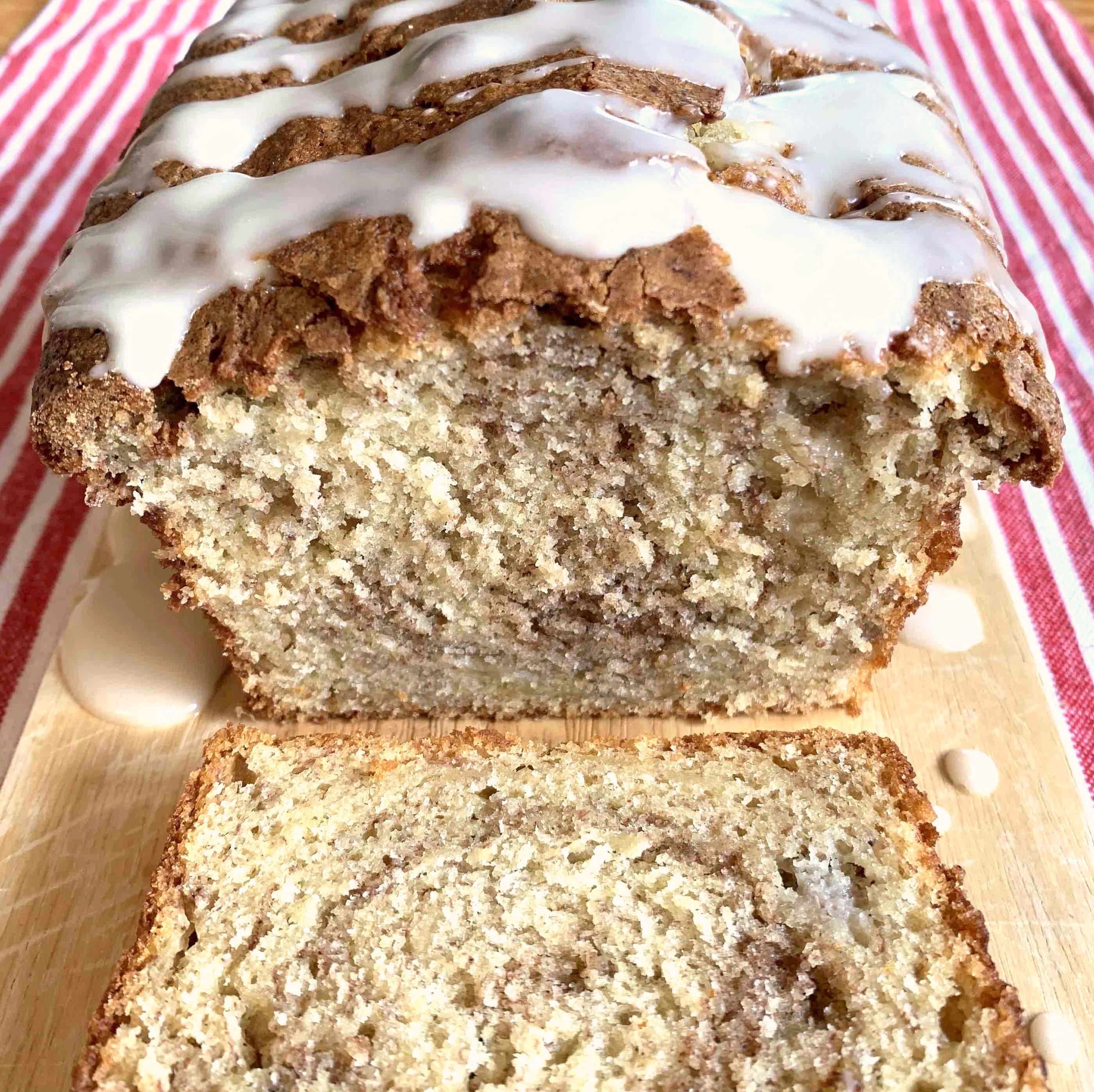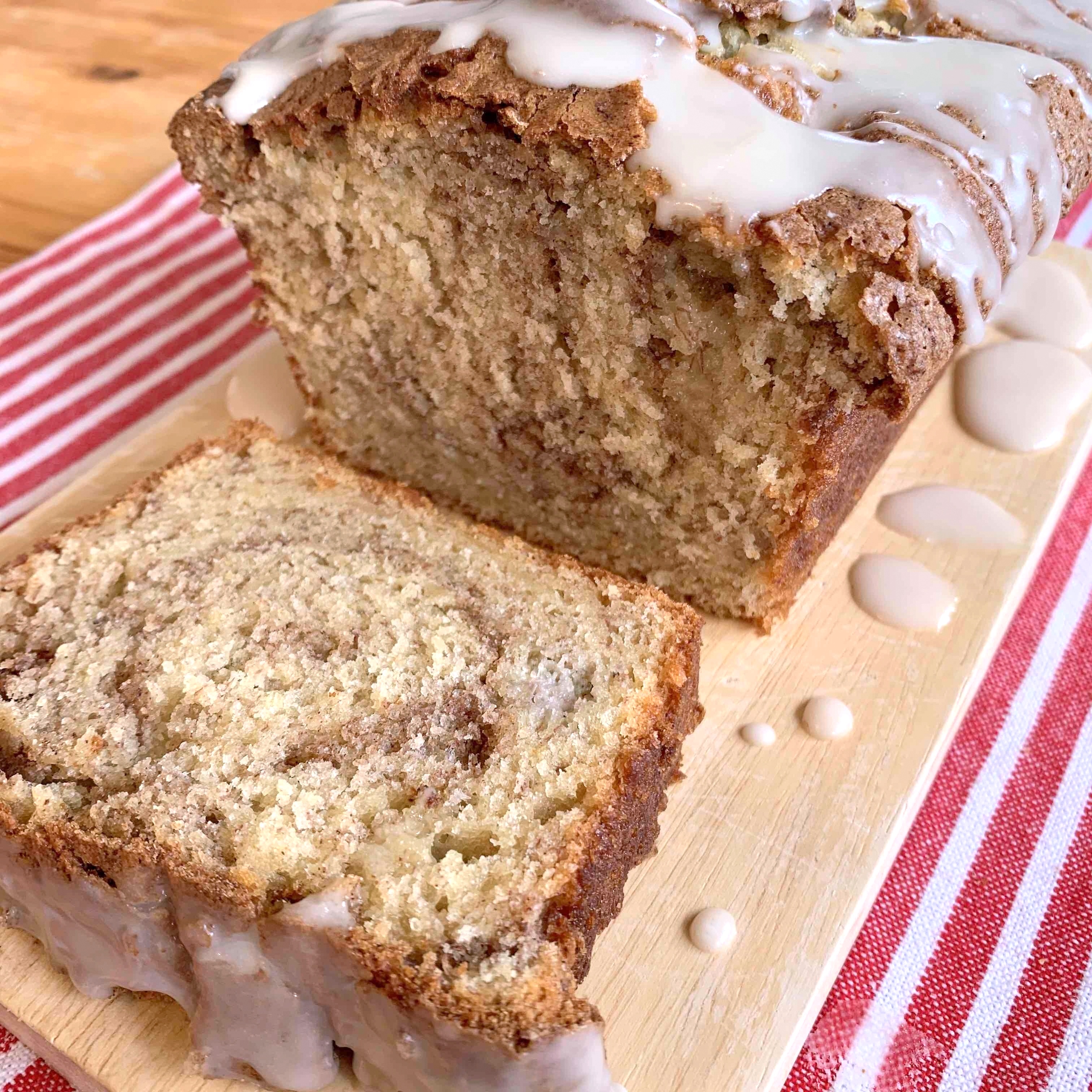 Cinnamon Swirl Banana Bread
Difficulty
Time 1.5 hours
Servings 12 Slices
Ingredients

For the Banana Bread
Self Raising Flour (225g)
Unsalted Butter or Stork (75g) (or use Salted Butter and omit the pinch of salt)
Caster Sugar (175g)
Salt (Pinch)
Eggs (2 medium)
Ground Cinnamon (1 teaspoon)
Bananas (3 - approx 400g)
For the Cinnamon Swirl
Caster Sugar (Granulated would also be fine) (50g)
Ground Cinnamon (2 teaspoons)
For the Vanilla Icing
Icing Sugar (75g)
Vanilla Extract (1/2 teaspoon)
Milk (or water) - as needed to meet desired consistency

Method

For the Banana Bread and Cinnamon Swirl

Heat oven to 180°C (gas mark 4). Grease and line a 1k/2lb loaf tin. Mash the bananas with a fork in to a smooth paste and set aside. Mix together the flour, salt, and cinnamon and set aside. For the cinnamon swirl: In a seperate bowl add the sugar and ground cinnamon.
In a large bowl cream the butter and sugar together until pale and fluffy.
Add the eggs to the butter and sugar mixture a little at a time with the flour.
Add any remaining flour, along with the bananas.
Spoon a third of the banana bread batter in to the loaf tin, then pour on a third of the cinnamon swirl mix, and swirl with a cake skewer or knife (if you want thiccc swirls then don't over-do it here!). Repeat this two more times until all of both mixtures are used up!
Bake for 50-60 minutes until a knife comes out clean (mine took 55 minutes). (Note: The top will be slightly harder than usual becuase of the delicious cinnamon sugar crust!)
Leave in the tin on a wire rack for 15 minutes, then turn out on to the rack to cool fully.

Mix the icing sugar along with the vanilla. Add the milk/water a little at a time until the desired consistency is reached (I like mine quite thick!)
Drizzle the vanilla sugar over the cake, then slice and serve.

Notes

- The vanilla icing is optional but I really enjoy it!
- Adding the cinnamon sugar to the top of the banana bread means a yummy cinnamon sugar crust forms - if this isn't your thing then feel free to add all the cinnamon sugar to the centre of the cake. You'll still get all of the flavour but no crust!
- You can make 500g/1lb (half the size of a regular loaf tin) cinnamon swirl banana bread by halving all the cake ingredients. The cooking time will also need to be decreased to approx 30-35 minutes.

Recommended Equipment and Ingredients*

*I earn a small amount of money if you buy the products after clicking the links. You will not be charged extra for this. Thank you for your support!